Faculty receive COVID-19 vaccines, new quarantine guidelines follow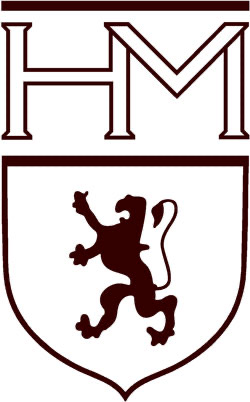 Since January 10, the schools' faculty and employees have been eligible to receive the COVID-19 vaccine. As soon as the local New York health department approves the new Center for Disease Control and Prevention (CDC) guidelines, employees who received both doses of the vaccine will no longer be required to quarantine if exposed to a positive COVID-19 case, Head of School Dr. Tom Kelly said. However, the school will stop this practice if a vaccinated employee becomes infected with COVID-19, Kelly said. 
Both the vaccination locations and available dosages are limited, Kelly said. There remain quite a few school employees still in search of their first shot, he said. Some employees and faculty at the school opted out of this round of vaccinations, Kelly said. "The majority of these individuals have well-documented or verbally communicated reasons for doing so," he added. "Until the vaccination is mandatory, we will continue to encourage but not require the vaccination."
Ceramics teacher Keith Renner received the first dose of the Moderna vaccine at Montefiore Medical Center in the Bronx in late January and his second dose in late February. Renner did not experience any major side-effects after receiving the shot. "For a few hours it felt like someone had punched my arm," he said. "No big deal."
Renner was surprised by how emotional he was when he received the vaccine, he said. "All of a sudden it was like, 'I will be able to see my parents soon," he said. "Someday there won't be weird plastic barriers between me and my students. I will delete Zoom from my computer." 
English teacher Dr. Adam Casdin received both doses of the Moderna vaccine at the Mott Haven Village Preparatory High School in the South Bronx. Casdin waited in line with fellow teachers for two hours, he said. "There was a certain camaraderie." 
Casdin had no apprehensions about receiving the vaccine. "I have a certain faith in science and I think there was enough scrutiny of the vaccine from outside groups," he said. Still, Casdin would like to see some hard data in the next few months about the vaccine; specifically, he would like to know whether he is still able to contract COVID-19 and pass it on even if he is asymptomatic.
Like Casdin, History teacher Dr. Ellen Bales did not have any apprehensions about taking the vaccine. "The risks of the vaccine are very low compared to the risks posed by a COVID-19 case," she said. "It is a matter of relative risk." 
Bales received the Pfizer vaccine at the Hospital for Special Surgery on the East Side in January and the second shot in early February. Bales said the process was easy and that the hospital was extremely organized and professional.
Bales does not plan on becoming more lenient with respect to social distancing guidelines now that she is vaccinated, she said. "There isn't yet complete data on whether vaccinated people can infect others, even if they are asymptomatic," Bales said. "I won't put other people at risk of a disease that can have very serious and long-term health implications and about which we know little — for obvious reasons — about the long term consequences."
After receiving both doses of the Pfizer vaccine at Mount Sinai Hospital in East Harlem, History teacher Barry Bienstock did not experience any side effects. Bienstock was eager to be vaccinated, and after receiving both doses of the vaccine, felt comfortable visiting his grandchildren for the first time in a long time, he said. 
There is a psychological component to receiving the vaccine, Bienstock said. He now feels slightly more comfortable socializing with teachers, specifically teachers in the history department since they have all been vaccinated. 
With respect to the school's safety protocols and guidelines, nothing is going to change, Kelly said. "We will not be relaxing our protocols, nor will we be encouraging social get-togethers outside of school," he said. "In addition, we'll continue to monitor and adjust the need to remain socially distant across all athletic and co-curricular offerings."
Renner has not changed his social distancing behavior or plans since he received the vaccine, he said. "Getting the vaccine is more of a psychological victory to me, but my safety protocols are still very much in place."
Corey Brooks (11) feels more comfortable attending school now that so many of his teachers have been vaccinated, he said. 
Nathan Zelizer (11), however, does not feel more comfortable in school now that teachers have been vaccinated, he said. "The teachers are far more responsible than the students in terms of social distancing, so if I felt worried about contracting COVID at the school, it would have been [from] other students, not the teachers."
Teachers receiving vaccines is just one piece of the larger puzzle, Casdin said. "At least from my side, the concern was always student-to-student transmission," he said. "I have the sense that the adults in the community are taking precautions and not traveling or socializing. But I think it's very hard to do that for a young person, to be completely cut off."
Although teachers receiving the vaccine cannot hurt, it will take reaching real herd immunity in the community before things will fully normalize, Bales said.