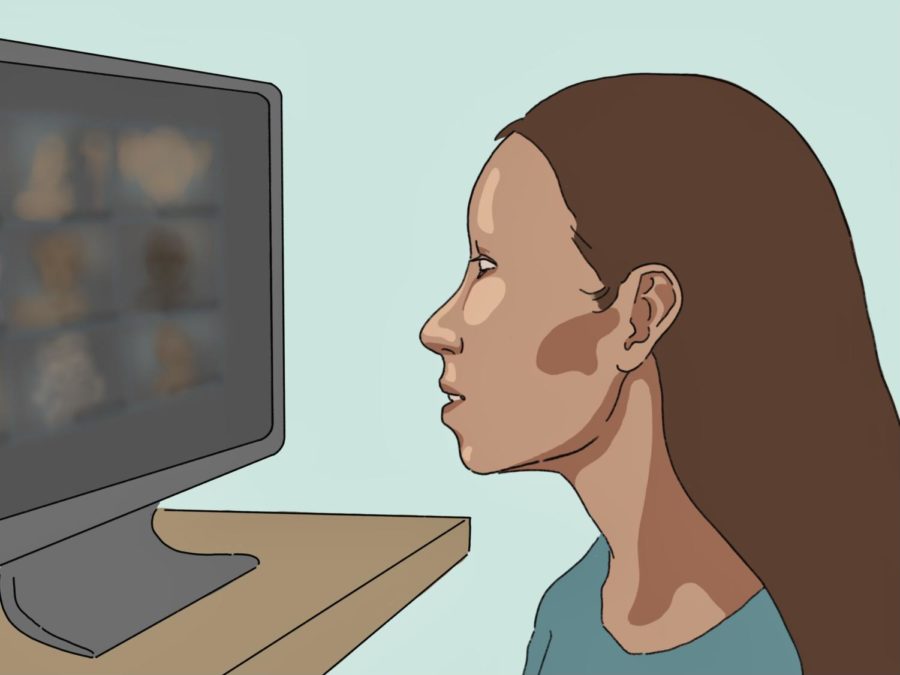 Ariela Shuchman (10) won the school's annual Langfan American Constitutional Oratorical Competition for a speech proposing a Constitutional amendment that would ban automatic and semi-automatic assault weapons. In total, 21 sophomore contestants competed, addressing the prompt: "What right (or other issue) should the next amendment to the Constitution address? Why is this right/issue important? Why should it be addressed by a constitutional amendment rather than through legislation?
The six finalists, who will become next year's judges, were Jack Bleichnar (10), Jiyon Chatterjee (10), Yui Hasegawa (10), Isabel Mavrides-Calderon (10), Ariela Schuchman (10), and Alexa Turletaub (10).  
Last year's winner Mekhala Mantravadi (11) and four finalists, Walker McCarthy (11), Alex Nagin (11), Teddy Ganea (11), and Madi Four-Garcia (11) judged the event, and history teacher Dr. Emily Straus chose the topic of discussion and monitored the event.
Straus chose a broad question so that the speeches from the contestants would vary. "I wanted students to think broadly about the most pressing issues of our time, and how amending the constitution might address those problems. I also wanted students to consider which issues rose to the level of being a constitutional amendment, rather than a law," Straus said.
"The whole point of doing that was to try to elicit a range of different ideas — specifically, ideas that didn't necessarily fall in a more conservative or liberal direction, but rather would allow students to offer a range of different ideas, either ones that were based on their own political beliefs or that they felt would be in the best interest of the country," History Department chair Dr. Daniel Link said.
After the contestants read their speeches, the judges went into a breakout room to determine the winner. They judged the contestants on content, argument structure, and other criteria such as tone of voice, presentation, delivery, and persuasion.   
McCarthy was looking for a speech that made him think: "You're right, this is really important, we need to see this change, this is what we need to do right now," he said. McCarthy was emotionally compelled by Schuchman's speech, he said.  
In her speech, Shuchman argued for the removal of a part of the Second Amendment that discusses forming militias. She also said that the Second Amendment should be revised to state that people have the right to bear non-assault and non automatic weapons.
"All of the articles are about the three branches of government, so I thought about the Bill of Rights, and then the Second Amendment came to mind because that is something that's important to me but also really highly debated," she said. "I knew I wanted to discuss something to reform the Second Amendment to make it not as inclusive to really dangerous types of guns." 
Nagin was impressed by Shuchman's speech. "It was very vocally powerful. She spoke very loudly and clearly and passionately, [and] she really created an emotional connection with everyone who is listening," he said. "She related the issue of gun violence to the Horace Mann community by saying 'What if we are next?'"
After the initial round of the competition on March 1, the finalists were given about a month to revise their speech. In Schuchman's final delivery of her speech, she mentioned that there had been 16 mass shootings in the time since she delivered the first draft of her speech, a statistic that stuck out to all of the judges, Mantravadi said. 
"Everyone who attended the event, especially the judges and teachers were all blown away by the delivery, content, and quality of all of the contestants' speeches," Link said.