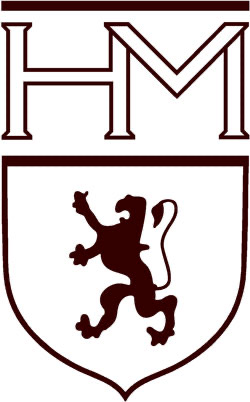 "As a school with a major outdoor campus that is run predominantly by White faculty members, what do you both think our community can do to more actively include students of color and encourage them to be involved in environmental issues?" – Anonymous Google Form question posed to Dr. Dorceta Taylor, Professor of Environmental Justice, Yale University, and Dr. David Pellow, Director of UCSB's Global Environmental Justice Project on April 8th during HM's History Speaker Series.
When you, as a student at HM, hear the words "Dorr Nature Lab" what images, feelings, or thoughts spring to mind? Our mission at Dorr over the last 57 years has been to create and maintain a culture that creates a "safe, caring, and supportive atmosphere." We believe that it is vital to the survival of the Earth to increase student awareness, understanding, and appreciation of the natural world. We design programs for 4-year-olds through 12th grade with the intent of expanding student interest and involvement in safeguarding our environment.
We welcome the dialogue to find more ways to encourage every student to become involved in environmental issues. As supporters of Green HM over the years, Dorr faculty have continually invited students to collaborate with HM's Sustainability Committee. Our curriculum at Dorr invites students at all grade levels to view their relationship with their environment as critical to their own health and the health of their communities. As members of HM's Committee on Diversity, Equity and Inclusion, we introduced the topics of environmental racism and justice as topics for discussion and we were happy to see Dr. Taylor's invitation to speak with the HM community.
We recognize the importance of these issues. We have strived to hire a diverse faculty at Dorr by working with the HBCU Career center, the NYASIS Job Fair to Promote Diversity, and NEMNET, a national diversity recruitment service – all organizations that specialize in recruiting teachers of color. Unfortunately, few people of color have applied for our teaching vacancies; however, we will continue our efforts when we have a position available in the future.
How can students and faculty learn more about the struggles that under- represented groups have in accessing the outdoors? What might some of the underlying historical and sociological reasons be for this lack of exposure to outdoor adventures for people of color? What can be done to encourage more people of color to see themselves as outdoor professionals someday? These are questions that we at Dorr wonder about along with you, and we're doing our best to write a new script. We offer a wide range of environmental science and outdoor adventure programming to a school that is 44% self-identified people of color. We hold events and programs aimed specifically at under- represented student groups here at Dorr every year such as East-Wind West- Wind, The Union, Women in Climbing weekend and the Social Justice Club Retreat weekends. In conjunction with the CCVA, we have hosted Kingsbridge International School students. Summer on the Hill programs have enjoyed Dorr over the years, and including their alumnae/i have come up to remember what it was like to commune in the great outdoors. And, yes, we will continue to strive to employ a faculty that is more diverse and representative of the student body. And, when we welcome those educators of color in the future, they will be as committed to your education as our current (and past) faculty are today.