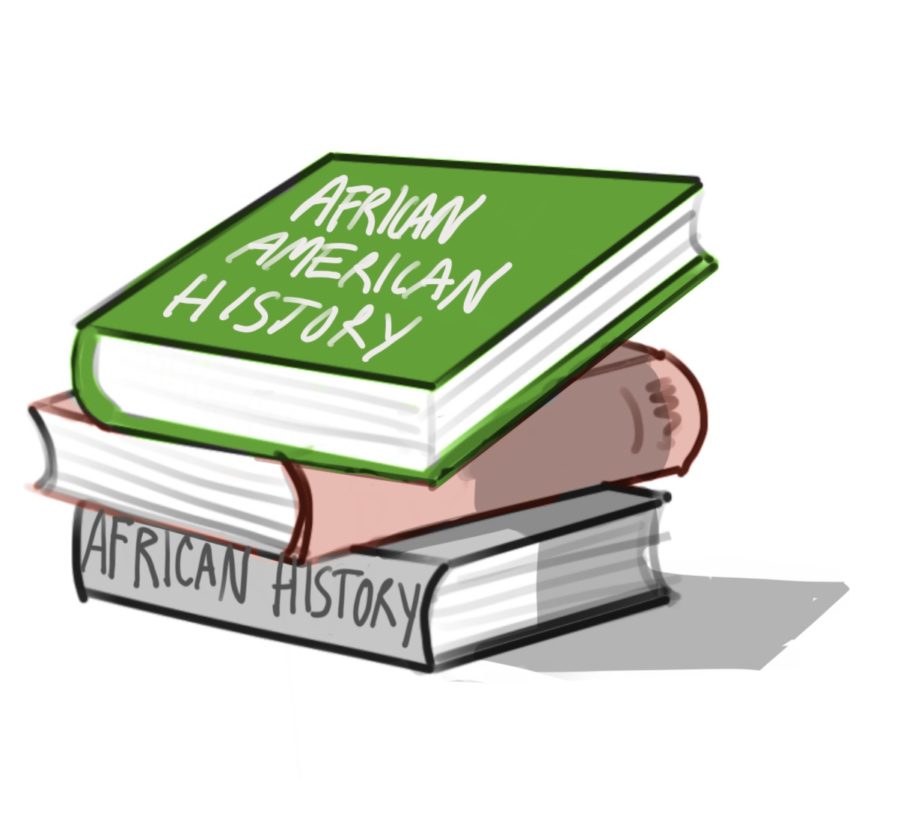 Next year, the History Department will introduce an African American history class, which will move chronologically from the first arrival of Africans to the New World to the present day. Through reading primary sources, novels, and poetry, as well as engaging in independent research, students will analyze the themes of culture production, movements for freedom, gender, sexuality, and economics in African American history, history teacher Dr. Lauren Meyer said.
The class will discuss racial categories, racial hierarchies, and processes of privilege and subordination that are all rooted in history, Meyer said. "I'm excited for students to think about how people throughout history have worked to disrupt and resist those processes because that's an empowering part of the history I want to emphasize." 
While developing the course, Meyer received help from members of the History Department who have previously taught upper-level electives. "I appreciated working with some of my former colleagues with backgrounds in literary and cultural studies this summer to help think about how I'm addressing histories of Black cultural production in the class," she said.
Meyer hopes to reach out to community partners and history organizations that document African American history, in both the Bronx and the greater New York area. Though she has not initiated any relationships yet, she wants to connect with the Van Cortlandt Park staff and the Schomburg Center for Research in Black Culture, she said. 
Meyer's background teaching seminars at Yale on the Civil Rights movement and critical race theory has helped her plan the class dynamic similarly. Through the seminar format, Meyer is prioritizing how she can help students engage in the history that they find interesting and meaningful, she said. 
"I hope that the class sparks a deeper sense of students finding who they are, what they care about, what kind of world they want to inhabit, and a sense of what kind of role they want to play in that world," Meyer said.
African History
The History Department's new African History course will observe the beginning of Africa to the present day and study and critique the Western representation of Africa in Hollywood, television, advertisements, and the news. 
History teacher Dr. Steven Fabian, who will teach the new course, wants students to learn how to critically analyze archaeological artifacts from Africa and to imagine what African traders had to do to be successful along the West African coast in the 1400s and 1500s, he said. Fabian hopes to create a dynamic class by engaging his students beyond the lecture format. 
Fabian's interest in teaching and learning about African history began when, as an undergraduate student at the University of Victoria in British Columbia, Canada, he took a course in South African History. He decided to pursue his PhD in African History at Dalhousie University in Halifax, Nova Scotia, Canada. Fabian started teaching African History at Brock University in St. Catharines, Ontario for 1 year and continued teaching the topic for 13 more years at the State University of New York at Fredonia.
"This course evolved out of what my own professors taught me, in addition to my own research [as an African historian]," Fabian said. He wants to use an exercise modeled after an assignment from his "African and Asia Since 1945" course, in which students researched Indian leaders from different interest groups to understand the commonalities among the Indian faction leaders during India's desire to break away from British rule.
"I want students to learn how to break beyond the stereotypes of how Africa is portrayed as a very unstable place in Western media, and to walk away with a deeper understanding of how these crises happened," Fabian said. "I don't want them to see these crises as African problems, but as global problems."