The race for district attorney
Two Horace Mann parents run for office
Out of the nine candidates currently running for Manhattan District Attorney (DA), two are parents of students at the school: Lucy Lang P '32 '33 and Diana Florence P '19 '22. 
Lang and Florence are campaigning for an election on June 22. They are part of a group of Democrats running on moderate to progressive platforms, according to an article in the Manhattan Neighborhood Network titled "NYC Elections 2021: Manhattan DA Candidates."
The incumbent Cy Vance, who has been in office since 2010, announced earlier this year that he would not be running for reelection. The candidates — eight Democrats and one Republican — are contending for the four-year term. 
In a recent poll of 1,003 likely Democratic voters, Lang came in second place and Florence came in third, following Tali Farhadian Weinstein, according to an article published in the Daily News.
The DA office is responsible for the prosecution of crimes in the borough of Manhattan, according to their website.
PLATFORMS
Lang's campaign focuses on community engagement throughout the city, while Florence promises to prioritize prosecuting crimes of power. Both candidates are committed to reforming criminal justice policies and holding the police accountable.
Lang has been a prosecutor for most of her professional life, and she is committed to providing a fair and safe New York for everyone — not just the victims she represents, she said. Her website states that she plans to "promote the dignity of every New Yorker, advance racial and gender equity, and support a safe city for us all."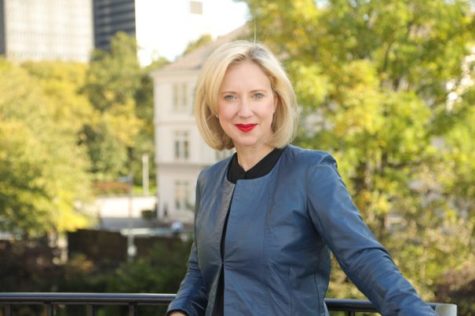 Although Lang hopes to achieve many goals during her time as DA, her platform centers around four primary objectives: "ending mass incarceration," "prioritizing public safety," "restoring community," and "promoting accountability," according to her campaign website.
Policymaking has traditionally been done in a top-down fashion that results in locking people away on an island and silencing voices of people who do not have access to resources, Lang said. "It results in backroom deals where people with access to resources get better outcomes than people who don't have those things. This has to change."
Florence, too, hopes to ensure that the DA office prosecutes all people fairly and equally. Her dedication to ending crimes of power stems from her 25 years battling financial crimes against large corporations that illegally defunded charities, she said. 
Rather than over-criminalizing marginalized communities, the DA office must prosecute everyone equally, Florence said. "We have to hold people accountable — not just Black and Brown communities — but people that are powerful, including ourselves." We have to build communities and be transparent with each other, she said. These ideas translate into an acronym: Power, Accountability, Community, Transparency (PACT).
Over a dozen labor unions endorse Florence. "She has always put working people first and held powerful interests accountable," President of Teamsters Joint Council George Miranda wrote on Florence's website.
Prosecution of people in power can benefit those they are hurting, Florence said. "Criminal law can actually be used to empower people and not simply keep them in their place. I believe that when we empower people and we welcome them to come [to the DA office] and see us as a resource, that we can actually rebuild trust in government."
CRIMINAL JUSTICE REFORM AND POLICING
Criminal justice reform is a large part of both candidates' platforms and a consistent topic of debate amongst almost all candidates, according to an article titled "What You Need to Know About New York's District Attorney Races in 2021" published in The City. 
Lang hopes to decrease the current mandatory minimum sentence for gun possession in New York State. In most cases, the state gives either three and a half years or two-year mandatory minimums, even if gun possession is the person's first arrest, she said. "We should be looking at folks who are choosing to carry a gun, and using it as a time to interrupt the cycle of violence rather than perpetuating it by enforcing these draconian mandatory minimums." If people who are carrying guns are forced to endure a mandatory minimum sentence, the violence will not be interrupted, she said.
Lang plans to instate a fast-track gun court, meaning that a separate court would prosecute all gun-related incidents. The judge, the prosecutor, and the defense attorneys would all be trained in trauma-informed best practices, and relationships with a range of supportive services would exist, she said. "We would invest in a long-term solution."
Florence's criminal justice reform policies include diverting low-level offenses such as mental illness or drug abuse to community organizations that can offer resources. Her platform incorporates breaking silos between non-law enforcement governmental agencies like the Department of Homeless services, as well as coordinating with local mental health service organizations located in the city, such as The Bridge. 
To decrease the number of people who are sentenced for low-level misdemeanors and thefts, Florence plans to "have a holistic view of crime," she said. "If a landlord is overcharging for an apartment as a result of fraud, that's less money that the renter has to spend on necessities. If an employer steals an employee's wages, that can be the difference between someone being able to pay their rent and not."
Lang hopes to disrupt the way the penal system currently operates by no longer allowing prosecutors to treat perpetrators as if they are somehow inhumane. She recently ran the Institute for Innovation and Prosecution at John Jay College and worked with prosecutors around the country on issues of justice reform. 
As a result of their passions for criminal justice reform, both candidates have made it a priority to address the policing systems in the city. 
Lang promises to take a six-step plan that includes ensuring a public-health approach to issues surrounding public health and improving NYPD training and policy to guarantee accountability and reform.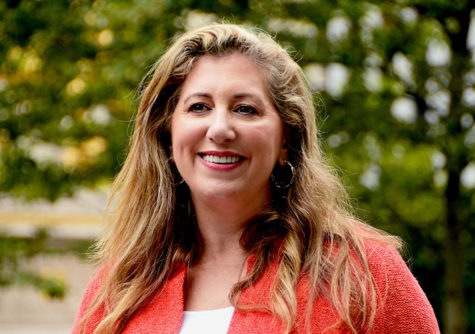 Her website states that she will "use her platform to advocate for the legislative decriminalization of crimes related to homelessness, poverty, and substance abuse — especially those that are known to result in huge racial disparities in arrests."
Florence, on the other hand, would create an independent Police Accountability Unit staffed with lawyers, analysts, and community liaisons. The Unit will proactively prosecute police officers that break the law by partnering with the CCRB to investigate the cases as soon as they are reported. She will also advocate before the City Council to create a publicly searchable website that will contain NYPD and CCRB misconduct records, her website states.
EARLY LIFE AND CAREER
Lang's legal career had a somber start. When she was studying at Columbia Law School, one of her closest friends was tragically murdered by their own brother. Lang saw the ways in which the traditional criminal justice response — a very long prison sentence, for example — did not leave the victim's (and perpetrator's, in this case) family with a resolution. She began to realize that as a prosecutor, she could help both the victims and perpetrators achieve some measure of justice, she said. 
She started her career at the Appeals Bureau, handling post-conviction matters. She then moved into an All Purpose Trial Bureau and worked her way up from handling low-level misdemeanors to violent crimes such as homicides, domestic violence, and street violence.
 Lang's passion for community engagement began in 2012, when she was notified about a large-scale Phencyclidine (PCP, a hallucinogenic drug) trafficking operation within a housing complex. Lang — alongside the police department —  built a long-term investigation into the narcotics trafficking within the area of the operation, she said. 
Even after Lang had finished her work, the Tenants' Association was not satisfied, she said. They explained that responding to the crime had not been enough; the neighborhood had been left in disrepair and disarray. Lang was taken aback: the traditional tools of the prosecutor's office had been used, but it was clear that the needs of the community had not been met, she said. 
Instead of giving up, Lang's team put together a plan that included replacing the lights, doors, and other broken pieces of the facility and securing a donation of a jungle gym. At the time, this was an unusual additional step for a prosecutor's office to take, but it has since become the model for what happens in Manhattan after prosecutions, Lang said.
Florence, on the other hand, did not realize she wanted to go to law school until she was midway through college at the University of North Carolina Chapel Hill, where she was studying to become a singer. After realizing that getting into college for musical performance was the apex of her theatrical talent, Florence decided to go to law school in hopes of becoming a public defender. 
Florence took part in her law school's defense clinic, representing people for low-level misdemeanors. She learned to speak fluent Spanish while studying abroad, and because the state did not provide translators, she represented all of the clinic's clients who were immigrants from Latin America who did not speak English. 
While the experience was rewarding, it made Florence realize that she did not want to be a Defense Attorney. "I was struck by the fact that no matter how clever my arguments, no matter how innocent my client was, that essentially all the power to do justice rested in the prosecutor," she said. "And one decision by the prosecutor could make a difference between derailing someone or putting them back on track."
Upon her graduation in 1995, Florence became a prosecutor in the Manhattan DA's office, specializing in domestic violence cases. 
From the beginning of her time in the DA office, Florence gravitated towards cases that involved crimes of power, specifically the illegal defrauding of charities. She started on the path that brought her to where she is today after 9/11, when major companies were rebuilding the World Trade Center, Yankee Stadium, and the Second Avenue Subway. The company that was in charge of testing the strength of the concrete for these projects was falsifying the test results, endangering the safety of these buildings. Originally, when these falsifications were discovered, a formerly incarcerated field inspector was blamed. 
When this case was brought to Florence's attention, she did not take it at face value. Instead, she looked deeper. Upon investigation, she discovered that the inspector was innocent and the falsifications were tied to a software system that automated fraud designed by top executives at the company. 
"From that case, known as the Testwell case, I ended up prosecuting the entire industry and then partnering with not just other government agencies but unions, community organizers, community groups, and workers," Florence said. Ultimately, her vision for the DA's office — working collaboratively with the public and private sector and the community to prioritize crimes of power — stems from this original case.