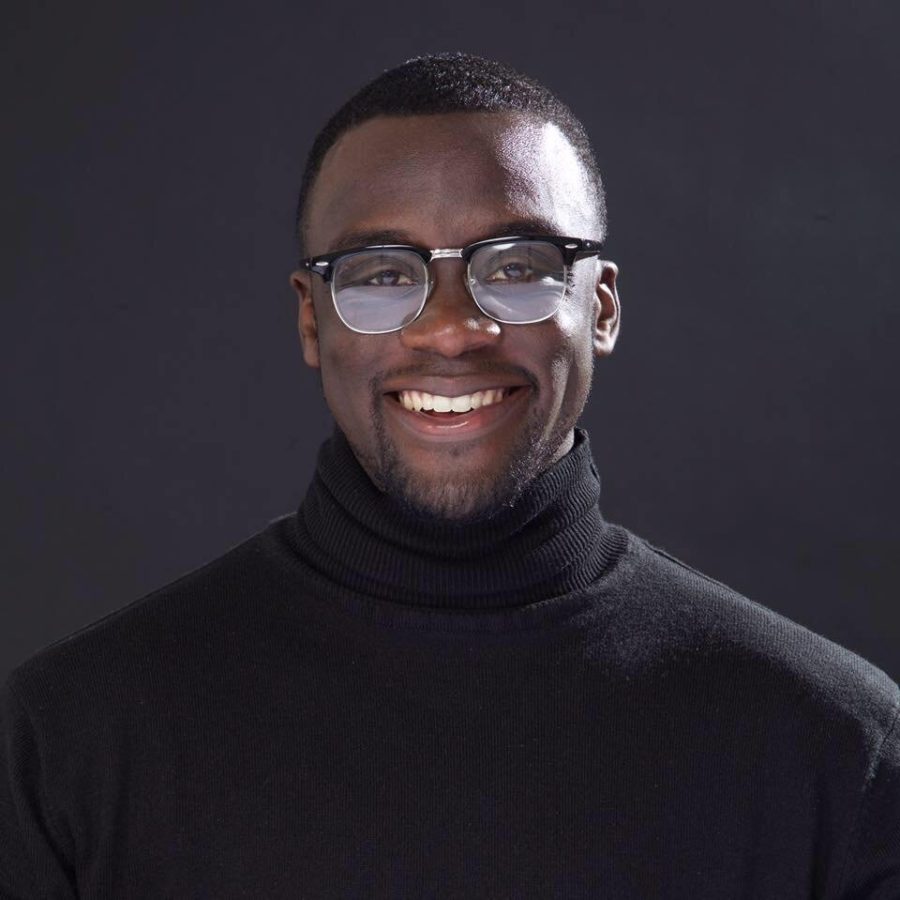 Over his four years at the school, Associate Director of the Office for Identity, Culture and Institutional Equity (ICIE) Ronald Taylor has aimed to make the school more actively anti-racist through its history curriculum, Students Together Empowering People of Color Successfully (STEPS) program, and ICIE. He is leaving to become the Head of Middle School at Browning, an all-boys private school in NYC.
Taylor joined the school as a seventh and eighth grade history teacher in 2017. He wanted to teach the subject ever since he took AP U.S. History in 11th grade. "I was tired of being told a single story," he said. 
In his first year teaching the history of New York to seventh graders, Taylor realized that the course centered on the white experience of the city and that other racial groups served as accessories, he said. In his second year, he introduced the lens of intersectionality and social constructions such as race and gender to push students towards a more nuanced understanding of history, which the curriculum continues to use.
History became more meaningful through this framework because students could see how historical patterns of oppression showed up in their lives, said Rose Korff (8), who was in Taylor's seventh-grade class. The class also discussed their own intersectionalities and how it would affect them if they were alive in the past, making historical events more personal.
More than just telling students how to write an essay or cite a source, Taylor said his most important job is to remind them that they are loved. People learn best when they are comfortable and know that their teacher cares about them, he said. "If students don't get those good vibes in my classroom, then fire me — I'm not supposed to be there."
In 2017, Taylor became the Co-Director of STEPS because he wanted to help students of color be able to be their full selves, he said. "A young person should never go to a school and not feel like they don't belong, so I wanted students to realize how amazing and wonderful and gifted they were."
STEPS connected Nia Huff (9) to other students of color who shared her experiences as a Black person at the school, she said. "You can feel really alone, but STEPS made me realize that it's not only me. So many others are also going through similar situations."
Taylor helped grow the program from under 10 students to over 80 in three years. One of his proudest moments at the school was when he saw STEPS members fill up the atrium at their first meeting this school year, he said. 
In 2019, Taylor started studying for his master's degree in independent school leadership from Columbia University while teaching full time. He learned how to set a vision for an institution, bring other people on board, and guide them to carry it out effectively, he said.
Those skills came into use when Taylor became the Associate Director of ICIE last summer. He became Acting Director shortly after because Director Candice Powell-Caldwell was out this school year. His goal for the office was to help the school become an inclusive and actively anti-racist institution through its programs, policies, and practice, he said.
"A young person should never go to a school and not go to a school and not feel like they don't belong."
– Ronald Taylor
As Associate Director of ICIE, Taylor led the school's collaboration with Black Students Demanding Change, responses from the administration to racial incidents in the country, Seminar On Identity (SOI) for sixth and 11th grade, and ICIE events for faculty and parents. He started two new initiatives: drop-in "equity chats" for teachers on how to make their classes more inclusive and Parent Institute events on racial justice that mirrored the SOI curriculum.
Taylor also wanted to equip students with more skills to be active in their social justice work, he said. ICIE created two units for SOI: one unit teaches students how to engage in difficult conversations, and the other teaches how to identify problems, leverage resources, and engage with players to spur change. ICIE also added equity trainings on top of the Student Diversity and Leadership Conference and the Diversity Awareness Initiative for Students, such as the Close Up Conference and an anti-racist incubator program.
The most impactful part of Taylor's job was when students came to the ICIE office and had conversations with him, Taylor said. "Our purpose is to support and care for students, especially when they are in a moment of distress and need to know that they are seen and heard and loved," he said. 
When Louise Kim (10) felt burnt out from activism work, Taylor told her to take care of herself first and focus her energy on actions and conversations that will have the most impact, they said. 
ICIE Program Associate Jaquan Shaw said Taylor extended his compassion to his colleagues. "He would tell me, 'that was a great email you sent,' 'great job with the newsletter,' or 'thank you for being you,'" Shaw said. "Small recognition like that really meant a lot to me because it showed that my work never went unseen." 
At Browning, Taylor hopes to use his position to shrink educational disparities for Black, male students, a topic on which he wrote his undergraduate thesis. "Those who identify as Black boys tend to disproportionately receive suspension, expulsion, and underachievement markers," he said. "I'm excited to build on the infrastructure there to make it more equitable for Black boys in particular to succeed."
Taylor also looks forward to the smaller school environment, as Browning has only 135 boys from fifth to eighth grade, he said. He enjoys working with that age group because it is a crucial developmental period, he said. "It is wonderful to see students find their identity and grow from being unsure of themselves to knowing 'this is who I'm going to be.'"
Because middle schoolers are more impressionable, Taylor said he hopes that his identity as a Black man in a leadership position will change some narratives for the students at Browning, which is predominantly white. "I'm very excited to help them see what the possibilities are when we have a more inclusive world."