Goodbye Glenn Sherrat
Reflecting on 48 years at John Dorr Nature Laboratory
As director of the John Dorr Nature Laboratory, Glenn Sherratt has a hand in every part of the division, Dorr teacher Kate Kerrick said. "There's no part of Dorr that is uncared for and unguided by Glenn," she said. "From coming here in the middle of the night to deal with water alarms to everything else, he cares for this place and stewards this place from big picture to small picture." 
After 48 years of working at Dorr, Sherratt will retire at the end of the school year. Nick DePreter will become the Director of Dorr, and Kerrick will become the assistant director of Dorr. 
Given the many years Sherratt has spent at Dorr, he is considered to be Dorr's "storyteller," he said. "I have seen thousands and thousands of students going through here, and each of those students has left a part of themselves as each teacher has left a part of themselves," he said. "[Being the storyteller] is knowing the history of how things have developed, and remembering those people who have contributed to what we have today, because it's been an incredible cooperative effort by so many people."
Sherratt first came to the Dorr campus because of his interest in experiential education and using the outdoors as a medium for personal growth after graduating from Appalachian State University, he said. "There were few programs around the country that provided an opportunity to do that, and Horace Mann was one of the few places with those programs."
While Sherratt was interested in using nature to educate students, he did not learn about the school and its Dorr campus until he heard about a 32-day teacher-training program run by the National Outdoor Leadership School. After participating in the program in 1973, Sherratt visited Dorr for the first time. At the end of the program, former head of Dorr Alan Breckenridge invited Sherratt to stay on campus as a part-time teacher during the fall. Upon receiving the offer, Sherratt left his teaching position in Virginia and eventually became a full-time teacher at Dorr. 
In 1974, after Sherratt had worked at Dorr for a year, Breckenridge offered him the position of director.
Sherratt's earliest memory of Dorr is the beauty of the surrounding nature, he said. "I remember the sights, scents, and sounds of the forest, fields and streams and the sense of mindfulness they created in me; how they touched every primordial emotion and nurtured every distant hope."
When Sherratt first arrived at Dorr, the program and the division's purpose differed significantly from the current Dorr program, he said. At the time, Dorr only had two teachers and served as a small working farm.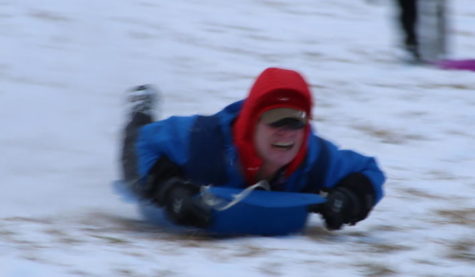 Students only used the campus for six eighth-grade trips that the formerly all-boys school held. In addition to those programs, other independent schools would use the campus for outdoor activities, while universities and colleges used the campus for teacher training programs, he said. 
"We have worked hard at expanding what we do at Dorr into what is happening at the school," he said. "The integration of Dorr into the total school is something that I feel very good about and is something that I think we have been successful at doing."
Initially, Dorr only had programs for eighth grade students, but when the school merged with the Barnard School and started an elementary school, Sherratt and the Dorr teachers created programs for the fourth and sixth-grade, and then expanded more programs into all of the other grades in nursery, lower, middle, and upper divisions. 
While Sherratt has worked with Dorr teachers and the administration to grow the Dorr division and programs, he has also maintained fundamental parts of the Dorr experience. Specifically, he has maintained the eighth-grade Dorr trip, Kerrick said. "The program used to look really different in a lot of ways, but the thread of that program has carried throughout the whole history of Dorr," she said. "[Sherratt] has really advocated for the program."
Sherratt has had a role in creating nearly every program Dorr provides. Sherratt's predecessor Alan Breckenridge started what is now known as the Searchers program, and student schedules and priorities have contributed to the program's changing over the years, but Sherratt has been present through all the change to ensure that students had an opportunity to partake in it. 
Additionally, all the Lower Division Dorr programs have come to fruition under Sherratt's leadership, DePreter said. "Whether it's searching for frogs with 4th graders at dusk or climbing the CAT with 8th graders in a blizzard, Glenn's vision made those experiences for kids come to life."
"Glenn built this wonderful, peaceful collection of ideas and people that integrates into the most intense high school and middle school you could possibly imagine," Emily Spector '17 said. "That's incredible." 
In addition to increasing the number of Dorr programs that different grades participate in and maintaining key programs, Sherratt has also engaged with different student groups that use the Dorr campus as a way to foster bonding, Head of Admissions Jason Caldwell '97 said. 
Specifically, when Caldwell was the head of the Union, the organization used Dorr's campus for retreats every year, he said. "Glenn really did adapt to that, realizing that Dorr could continuously teach kids lessons, even if those lessons came as a result of other activities," he said. "Glenn engages with every single group while still doing the seventh grade program, the eight grade program, and orientations."
Noah Shapiro '17 witnessed Sherratt's ability to teach students lessons based on their experiences in other activities. When Shapiro was a Searcher, the group often went on different expeditions. When they returned to Dorr's campus, they would discuss their experience in context. "We were always able to either learn about some greater lesson about environmentalism or community building, or connectedness with one another that I hadn't really seen before, and Glenn was always there to show us that, which I was really thankful for," Shapiro said.
When Kerrick first met Sherratt in her interview to become a teacher at the school, she saw his passion for the Dorr program and its role in educating students, she said. "He doesn't need to necessarily direct all of what they're learning, but that their own learning happens in different and really unique and beautiful ways." 
While Sherratt is involved with all the workings of the Dorr campus, he still cares about fostering a caring environment through small details, Kerrick said. For example, Sherratt works every year to assemble hanging flower baskets along the porch and waters the flowers every day in the summer. "He shows his love of Dorr in all these small little ways," she said. "It's part of creating a warm and welcoming atmosphere."
When Sherratt leads, he attempts to do so in a cooperative manner and attempts to be as inclusive as possible, he said. "It's important for me to hear other people's ideas and values so we can come to a common understanding as a faculty of what we want to do and what we want to create," he said. "It is a respectful weaving together of individual visions into a thoughtful and meaningful learning environment."
Head of the Upper Division Dr. Jessica Levenstein has seen Sherratt's calmness when working with those around him, she said. "He is extremely patient if the people he's talking to don't understand what he's trying to get at, and he's patient as he tries to understand other people's perspectives," she said. 
Sherratt was always an "incredibly calming presence," for Eric Schwartz '17, he said. "I always thought it totally captured the spirit of what we were trying to learn at Dorr."
In addition to being calm, Christina Cho '17 also noticed Sherratt's organization when leading Searchers meetings, she said. "Whenever he came to Searchers, every single meeting was so thought out, so well planned. Everything had an intention."
Sherratt's leadership taught Caldwell and his peers to listen to and trust one another, he said. "When you have a job as a supervisor, you have to be able to communicate, and I learned that at Dorr." 
In addition to learning from Sherratt's leadership style, Caldwell also admired Sherratt's flexibility as a leader. When Caldwell's group could not complete a three-day backpacking trip during the eighth-grade program due to harsh weather, Sherratt and the other Dorr teachers quickly pivoted the plan, allowing the students to return to campus and climb the CAT again. "Glenn's not going to stick with something just to stick with something," he said.
Leading by example is another key aspect of Sherratt's leadership at Dorr, DePreter said. "Glenn knows that leading by example is the way to go, and as far as I would say, that's probably the most important aspect of his tenure."
Sherratt would never ask anyone to do something that he would not do himself, Caldwell said. "That's something that all leaders should do, but that they don't always do, so that's something special [about Sherratt]."
Specifically, Sherratt leads by example when climbing the CAT and doing the Odyssey with students, participating in discussions, and dancing, he said. 
Watching Sherratt climb the CAT during her eighth grade Dorr trip taught Spector a valuable lesson about practice and devotion to specific tasks, she said. "He clipped in, and he crushed the CAT in two minutes, and then when [we] got on the CAT, it was completely impossible," she said.
Levenstein witnessed Sherratt's ability to encourage learning and incorporate lessons into fun experiences when she watched him encourage her daughter to learn, draw, and write about a snake they saw on the road at Dorr, she said. "That was really the key to Glenn, it was watching him interact with a young person around nature," she said. "I understood what the magic of Glenn was at that moment."
Kerrick said Sherratt is a "wonderful" leader because of his generosity, she said. "He's willing to give people help, or balance where they need it, or time," she said. "As a teacher I feel really cared for here, and that makes it easy to put in a lot of time and energy and thought, because I feel like it's reciprocated."
Kerrick saw this generosity when Sherratt once told eighth-grade students about an old small mica mine on Dorr's campus. After the students requested to see it, Sherratt committed to fulfilling his promise. "On the last day of the program, despite a tight schedule and low energy, Glenn, with three or four students, walked out to find and explore the mine," she said. "The students were so excited and found a number of cool relics left behind that they brought back to show the rest of the group."  
After Schwartz had to leave in the middle of his eighth-grade Dorr program because of the passing of a loved one, he returned to Dorr's campus after the other students had already left on their backpacking expedition, he said. Late in the night, Sherratt took Schwartz to meet the rest of the group so that he could finish the trip with his group, he said. "He knew that I was going through something pretty hard, and he took the time to still help me have that normal Dorr experience," Schwartz said. "It was kind of amazing."
Spector also believes that Sherratt is an amazing leader because he leads by example, she said. "To me, Glenn is such a role model in what he has devoted his life to."
The mindfulness aspect of the programs at Dorr reflect Sherratt's leadership, Livia Mann '17 said. "When Glenn was in the room leading activities, you could tell that everything that went on at Dorr really emanated from him as a whole, the whole attitude of the place."
"Right away, I felt like Horace Mann was my school home, because of Dorr and because of Glenn."

– Emily Spector '17
A unique aspect of Sherratt's leadership is that he has a deep understanding of the meaning of each program because he has seen them evolve and grow, Kerrick said. "He understands their development in a way that not everyone can from just one or two years."
Sherratt has also seen students and generations of families grow up through the programs and through their years at the school.
Brian Song '17 appreciated that he was able to interact with Sherratt through all the Dorr programs he took part in during his time at the school. "Glenn has always been the guy who you trust and look up to, he's the one who's always there since middle school, and since you were first at Dorr as a small child, and you feel that kind of wonder, and he was the one that guided you through the process."
Given that Schwartz went to Dorr through kindergarten all the way to the Searchers program, Sherratt is a part of all of his memories at Dorr. "I've been going to Horace Mann from kindergarten through senior year, and every time we went to Dorr, he was always leading the charge there," he said.
Caldwell built a relationship with Sherratt during his time at Dorr, and then saw his daughter form a relationship with him during her time at Dorr. "To watch my daughter go to Dorr and build that relationship with Glenn has been incredible," he said. "Three of the four people in my family that have attended and graduated from this school have been significantly impacted by Glenn Sherratt."
Throughout Sherratt's years as director of Dorr, practices at Dorr have become incorporated into life at the school, DePreter said. Specifically, 60 Seconds of Peace and instances of experiential education that originated at Dorr and are now used in the Bronx campus. 
After first learning about 60 seconds of peace at Dorr, Spector has used it in her daily life for an undirected pause, she said. Spector even shares the practice with friends. For example, after hiking to the top of a mountain with friends, she will suggest that they all partake in 60 seconds of peace, she said. "And of course, I always think of Glenn when I do that because I know exactly where it came from."
Levenstein has also witnessed Sherratt's ability to encourage students to care for the earth, she said. "Horace Mann students are doing the best they can, but we've all seen the field or the cafeteria after a group of kids have been there and nobody's cleaned up, and that would never happen at Dorr," she said. "I am really impressed by the way he just makes personal responsibility a part of the culture of being at Dorr."
In addition to creating an environment in which students take personal responsibility, Sherratt also fosters an environment that is as comfortable as possible for every student that arrives with and without exposure to outdoor activities, Levenstein said.
Cho did not grow up camping or partaking in any other outdoor activities, but Sherratt exposed her to the outdoors and taught her lessons that she keeps in mind during her backpacking and hiking trips today, she said. "He genuinely changed my life in the sense that I did not grow up camping, but he opened up all of that to me," she said. "I am so truly thankful to him for just opening my life to my love for the outdoors and my love for adventure."
Like Cho, Mann did not grow up with outdoor experience and joined Searchers on a whim, so she was nervous about partaking in the program, she said. "The way Glenn structured the Searchers program was very much about what we as individuals can bring to the table," she said. "He really allowed me to feel like I was contributing as much as my fellow searchers, even though I was less experienced in some of the more traditional outdoors hard skills."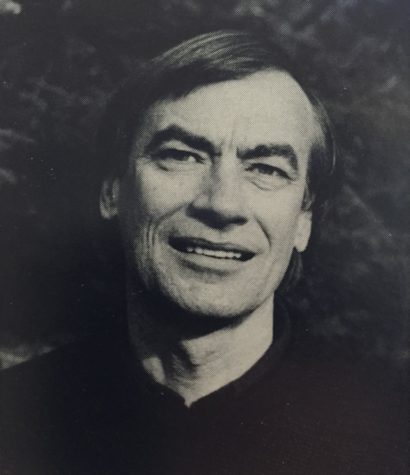 Levenstein has also seen Sherratt creating this environment through his dedication to Diversity, Equity, and Inclusion (DEI), she said. "I've noticed that around gender, he's been really deliberate and thoughtful around the way gender-nonconforming students might experience Dorr," she said. "Which is just part and parcel with Glenn's general approach to students, which is to recognize their diversity and want to create an environment where everyone feels seen and valued."
Within the Dorr environment, Sherratt is able to motivate and encourage students to move outside their comfort zone, Head of School Dr. Tom Kelly said. "Glenn is an expert motivator and a master at making people feel comfortable when undertaking nontraditional or even anxiety-provoking tasks," he said. "Not only can he get you to take a healthy risk when you're three stories off the ground, he has an uncanny and thoughtful way of making you feel like he's up there with you and that life on the ground and in the air is going to be just fine."
Sherratt motivated Adam Resheff '15 as he scaled the CAT during his eighth-grade Dorr trip. When Resheff was two thirds of the way to the top, he doubted that he could make it all the way up. Sherratt encouraged Resheff to continue climbing. "I said I couldn't do it, but [Sherratt] said, "Adam, yes you can,'" he said. "Sure enough, I made it to the top."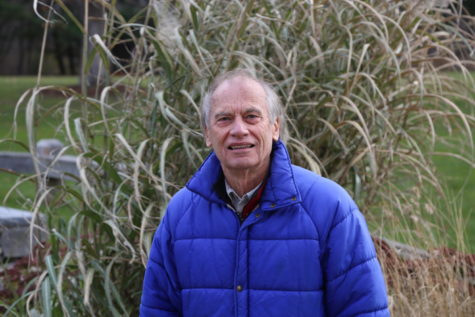 Sherratt has helped Spector discover what she is capable of, she said. "I've definitely felt frustrated when Glenn did not just give me the answer, but it has helped me so much more."
Sherratt also helped to welcome students not only to the Dorr campus, but to the school as a whole, Caldwell said. "When I arrived to Dorr in the middle school, Glenn was one of the first people that I met at Horace Mann and his kindness, his ability to bring people together was something that I'll always be appreciative of," he said. "Right away, I felt like Horace Mann was my school home, because of Dorr and because of Glenn."
Like Caldwell, Cho was also welcomed to the school community by Sherratt during her ninth-grade orientation, she said. "He was just the sweetest guy ever," she said. "I remember he would always wait outside the entrance to the mud room to welcome us to Dorr with a big hello and a slapping high five."
While Cho first met Sherratt at the ninth grade UDO, she got to know him much better during her time in Searchers, she said. She was not only astounded by Sherratt's dedication to driving from Connecticut to New York every afternoon, but also by how much energy he had during the program. "Every single thing we did, he was hands on the ground, doing it with us, and that's actually something I really appreciate about him."
Cho specifically appreciates that Sherratt was not just administering their program and Dorr overall with a top down approach, she said. "I felt like he was really in it with us, doing Dorr, and that goes for everything from the rock climbing wall to Dorrmores."
When Song took part in the Searchers program, he did not see Sherratt as often as in other Dorr programs because many Searcher activities take place at the school''s main campus, but Sherratt still inspired members of the program during their outdoor expeditions, he said. "He's an inspiration to a lot of people who are interested in the outdoors and whose first real big experience with [the outdoors] is at Dorr."
Given Spector's love of the outdoors, she often saw people around her with urban careers, she said. "I love having access to someone who is unbelievably smart and accomplished and thoughtful, and an amazing teacher, who is not an urban career person."
Shapiro has also learned lessons through Sherratt's leadership of the Searchers program. For example, after a particularly bad trip canoeing, with many students capsizing, Sherratt gathered the students around and explained to them the three different kinds of fun. 
He explained that type one fun is where you have fun in the moment and enjoy the experience, and type two fun is where the experience was not as enjoyable but you look back on it and realize that it was enjoyable and fun. "And then he said, 'the experience we just had was type three fun, where it's not really that fun, you look back on it and you're like, no, that still wasn't that fun, but you tell other people about it and you realize it's a great story.'"
Furthermore, Sherratt showed Shapiro that there is always a silver lining or a way to look at an experience in a positive light, he said. "And I remember, that was one small chunk of wisdom from several lessons that he taught us that I really enjoyed and appreciated and still take with me."
Throughout his entire time at the school, Sherratt's greatest contribution to Dorr was Dorr itself, Kelly said. "We would not have the John Dorr Nature Laboratory we love and celebrate today if not for Glenn and the countless number of faculty and staff members who made Dorr a priority in their lives." 
"To me, Dorr is Glenn, all of Dorr is Glenn," Spector said. 
Sherratt feels fortunate that Dorr has given him a place to express his values and his interests, he said. "I think that all of us at whatever age we are, try to find places and environments that nurture us and that allow us to express ourselves and our values in growth-enhancing ways. And Dorr has done that for me."