Taking their last bow:
Direnzo, Kolinski, Timko retire from Theatre, Dance, Film Department
Denise DiRenzo 
"I don't plan that far in advance — that's just the way I've always lived my life — so it came as a surprise when I was being presented teaching jobs right at the time when it was perfect for me," dance teacher Denise DiRenzo said. Now, 15 years later, DiRenzo has announced her departure from the school to begin the next chapter of her life. 
After performing on Broadway and in national and international touring companies, DiRenzo joined the school's dance department in 2006. Her journey at the school began when Theatre, Dance, and Film Studies Department Chair Alison Kolinski reached out to her regarding an open position to teach dance at the school, she said. "[Kolinski and I] have been good friends for over 40 years, so I would say that made this job extra special because I was working with my best friend," DiRenzo said. 
Prior to coming to the school, DiRenzo worked as a dance teacher and a choreographer. "I actually had my own dance studio when I was a teenager — Ms. Denise's Dance Studio — and so I was sort of my own entrepreneur," DiRenzo said. 
DiRenzo's professional history and skill set as an artist made her a special dance teacher, theatre teacher Benjamin Posner said. "She can basically do everything: she's been an actor, singer, dancer, all of these things professionally," he said. "It's just incredible to have that kind of person in the department to pitch in and be a really creative spirit." 
In her professional life, DiRenzo performed in a number of shows including "A Chorus Line" both on tour and on Broadway, "Cats" on Broadway, and "42nd Street" on Broadway, as well as her own cabaret shows. While helping his parents move, Manager of the Department of Theatre, Dance, and Film Studies Jonathan Nye said he found a poster of "A Chorus Line" from when he was a junior in high school, and he thought he recognized DiRenzo among the cast. "I showed it to her, and she said, 'Yeah, that's me,' and I thought that was really cool," Nye said. 
Yana Gitelman (12), who was in DiRenzo's dance class when she was a freshman, appreciated DiRenzo's attitude regarding her professional achievements, she said. "She uses her knowledge that she's gained throughout her career to help us be better, but she never talks about her actual experiences, which I think is very humble." 
In her time at the school, DiRenzo's responsibilities have expanded beyond that of a dance teacher. DiRenzo served as director and choreographer for Middle and Upper Division (UD) productions, a homeroom adviser in the Middle Division (MD), and adviser to East Wind West Wind and the Service Learning Team. 
Julia Grant (11), who had DiRenzo as an adviser when she was in the MD and as a dance teacher and choreographer in the UD, appreciated DiRenzo's commitment to establishing a strong sense of community, she said. "I didn't have that many friends in my homeroom, and I wasn't so comfortable, but she really made us branch out and become friends with everyone, and she created a bond between a lot of us that we wouldn't have had otherwise," Grant said. "Some of my best friends right now were friends that I've had from musicals and dance class, and she really created that."
One of the most impactful experiences DiRenzo has had in her time at the school was participating in a program called Seeking Educational Equity and Diversity (SEED), where she facilitated workshops for faculty members and families to emphasize the richness that comes with welcoming diversity among community members, she said. 
DiRenzo's work with the SEED program influenced the Theatre, Dance, and Film Department as a whole, Posner said. "She was really involved in the marriage between art making and the idea of being more socially conscious and aware of being an activist, being an ally."
After her SEED training, Direnzo opened up discussions surrounding the racial makeup of the department. "We are a very white department — we have very few students of color, very few Black students in particular — and that has been troublesome for us," Direnzo said. "We talk a lot about how we can expand our program in a way that will bring more diversity to it — all kinds of diversity — and we will definitely keep moving in that direction."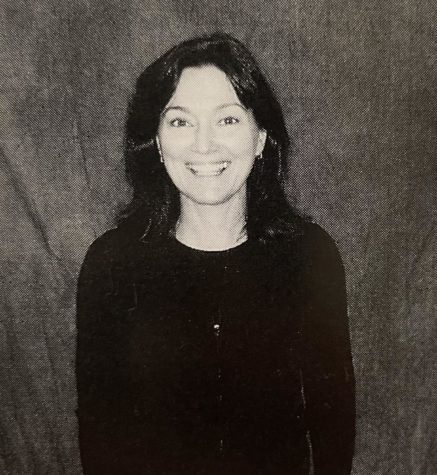 Out of all of the work that she has done for the school, DiRenzo is most proud of introducing yoga and mindfulness to the school, she said. She initially started doing yoga with some of her seventh grade students before moving the program to the eighth grade and, eventually, into the UD as a half-credit course. "It should be mandatory," she said. 
Given how rigorous the school's academics can be, DiRenzo wanted to give students the tools to navigate feelings of stress, she said. "There are so many studies now that prove that [when doing yoga] even academics go up because you learn to focus better, and you learn stress control, stress management," DiRenzo said. "If that is the only legacy I have, then I will be happy with that."
After leaving the school, DiRenzo plans to move to the Catskills and work on short-term projects, she said. "I have some creative projects that have been on the backburner or stuck in a drawer for years that I'd like to pull out and see if they have any life left or if it leads to something else." 
She is particularly looking forward to writing a memoir, she said. "You have to look back at all parts of your life, some that are pleasant and some that are difficult, and it is quite an amazing process."  
Theatre teacher Haila VanHentenryck is going to miss working with DiRenzo, she said. "She'll let other people take the spotlight and then when she contributes, it's like, 'That's exactly what I was thinking. Thank you for saying it perfectly,'" VanHentenryck said. "She's just lovely, she's very caring, very calming, and a really good collaborator." 
DiRenzo is appreciative of everyone she has had the pleasure of meeting during her time at the school, and she will greatly miss the sense of community at the school, she said. "Just thanks for a beautiful 15 years," DiRenzo said. "I am so grateful to have had this job for 15 years." 
Alison Kolinski 
"Oh golly — I haven't said golly in a long time — I'm going to miss the students and my colleagues and maintenance and security and Flik," Theatre, Dance, and Film Studies Department Chair Alison Kolinski said. "There are so many nice people that just greet you with a smile, and I'm gonna miss them." This year, after 25 years of working at the school, Kolinski announced her retirement. 
Kolinski joined the faculty in 1996 after the former Theatre Department Chair, Woody Howard, reached out to her to help with the school's production of "42nd Street." "I had moved to Riverdale, and when Howard heard that someone from the original company of 42nd Street on Broadway was living in Riverdale, he found me and said, 'Would you want to do it?' and I said, 'Absolutely,'" Kolinski said. 
In 2000, Howard realized that there was a need for a dance program at the school to complement the already well-established theater program. Kolinski readily accepted the offer to bring dance to the school, creating the dance program that continues to exist at the school today, she said. 
While Kolinski loved performing, she was just as excited to teach dance at the school, she said. "Teaching is such a different game," Kolinski said. "I love sitting back and watching my students perform. When the spotlight and the attention is on them, I feel like a proud mom." 
Given her career as a dancer before coming to the school, Kolinski set a precedent of professionalism for the dance company, theatre teacher Benjamin Posner said. "We will always be looking for professional dancers to fill those positions because that's the standard that she set: professionals working with children." 
As a dance teacher and choreographer, Kolinski is supportive and welcoming, Julia Grant (11) said. When Grant first joined Kolinski's dance class in her sophomore year, she was nervous because the class featured ballet and contemporary dance, and hip-hop dancing was Grant's strong suit. However, Kolinski embraced Grant's hip-hop background and supported her throughout the class, she said. 
Kolinski's guidance was not only extended to her students in dance class, but to her colleagues as well. Theatre teacher Haila VanHentenryck, who began working at the school three years ago, sees Kolinski as her "school mom," she said. "She took me under her wing the first year and helped me navigate this crazy place that I knew nothing about." 
Posner similarly thought of Kolinski as his "rabbi," he said. "I don't know if that translates, but it's like somebody who mentors you but also shows you the way a little bit," Posner said. "She's always been there when I have had questions." 
Kolinski's classes were always fun, Yana Gitelman (12) said. Gitelman remembers having dance classes on Zoom with Kolinski where Kolinski would do dances from different decades and ask her students to follow her. "It was really cute, and it was kind of surreal to just be [dancing] in my room and in pajamas," Gitelman said. 
Kolinski also started an initiative in collaboration with the Lower Division (LD) — for the past seven years, she has visited the kindergarten class during their penguin unit and taught them different penguin dances, including dances from the movie "Happy Feet." 
The penguin dance initiative was a testament to Kolinski's kind and caring spirit, VanHentenryck said. "That's the kind of special thing that Ms. Kolinski brought to the department," she said. "She's willing to go above and beyond and donate so much of her free time to the school." 
Kolinski's dedication to the school throughout her time here was generated by her love for her work, she said. "I love to dance — I always have, since I was three years old — and just passing on that joy and passion to the students is just thrilling to me."
Kolinski likes to think of her life in thirds, with her time at the school occupying the second third of her life, she said. "The first third of my life was performing, and it felt adventurous and exciting and different," Kolinski said. "And then I got this job, and it felt so good to have something consistent and steady and reliable." 
Deciding to leave behind the stability of her job at the school this year was partially inspired by her feeling that it was time to hand over the dance program to a new generation to take over and reinvent, Kolinski said. "I just thought it's time to turn over the reins. It's time."
Kolinski hopes to return to the freedom that characterized her years before teaching dance at the school. "I didn't want to walk out of here with a cane," she said. "I wanted to walk out so that I could travel and start the next third of my life healthy and raring to go." 
Looking ahead toward the next third of her life, Kolinski is looking forward to unexpected adventures, she said. "I was always very spontaneous and wherever the wind took me, I felt I would go, and I loved that." 
Joseph Timko
"[Horace Mann] is a little bit like Hogwarts," theatre, dance, and film studies teacher Joseph Timko said. "I don't think that there are evil forces at work, but it's a very fun atmosphere — joyful —  and I'll miss that." After working at the school for 34 years, Timko will be retiring.
"It's certainly the longest time I've ever spent working at one place," Timko said. "I really had to think about the fact that I wanted to stop, but at some point it's like, 'Okay, I've done it.'" 
Timko began his career at the school teaching Physics and Chemistry. A few years later, he moved to the Theatre, Dance, and Film Studies Department, teaching several preexisting classes and eventually developing some of his own film studies classes. 
Timko had an article or book for everything, theatre teacher Halia VanHentenryck said. Working with Timko was "lovingly chaotic," she said. "You don't often have a science person that is also into theater."
"He really brought that feeling of absurdity and fun to the theater," Matthew Peeler (11) said. Peeler took part in several productions that Timko directed. "Mr. Timko has really helped me broaden my horizons of theatre."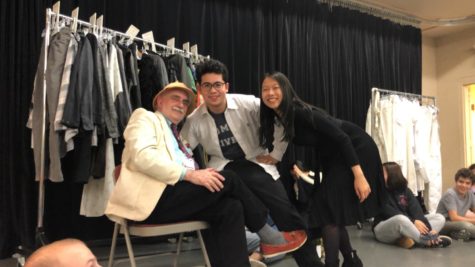 Monitor Dylan Chin '20 always enjoyed participating in Timko's productions, which were called "Timko shows," and has been in one for every year of high school, he said. "If he was walking down the hall or talking to you, he always had a very unique tone of voice, a unique brain — you could tell that there was so much depth to him and wisdom." 
"He realy brought that feeling of absurdity and fun to the theater."

– Matthew Peeler (11)
When Chin was in ninth grade, he acted in "An Experiment with an Air Pump," a show that Timko directed. The play was daunting, as Chin was a freshman working alongside upperclassmen. "But [Timko] didn't treat me any differently than the students he had been working with for four years at that point," Chin said.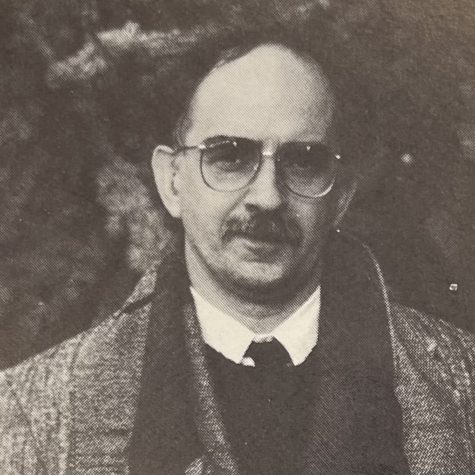 Timko was always introducing new ways of thinking, VanHentenryck said. "He believes that education is about encouraging people's creativity, and he was strongly against any cookie-cutter design of education." 
Timko has directed shows for almost 30 years. "The last show I directed was Comic Potential, and it was a great deal of fun," Timko said. "When you teach, you study things, and so you know them, but you want to be able to do something with them, not just talk to yourself or the cat."
Timko felt this year was the right time to pursue something different, he said. "I continue to read, and watch films, and I do this little bit of mentoring, once a week, and that's just enough, frankly, for this phase change." 
There are many projects Timko would like to work on at home that he will have time for once he is no longer teaching, he said. Timko bought an electric piano a little over a year ago, and has recently gotten back to practicing and playing. 
Timko is appreciative of all of the opportunities that the school has given him. "I don't think that I could have done all of the things that I have done at Horace Mann at a university or college," he said. "I would have had to take this or that — whereas this way, I was able to work both in the Science Department and the Arts Department."