Welcome new MD teachers!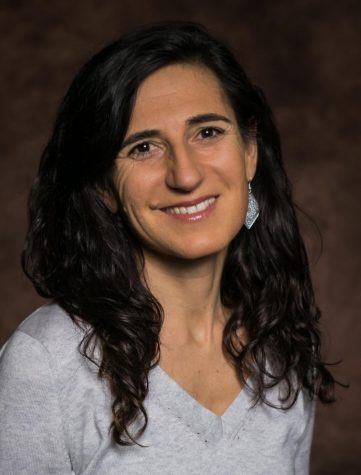 Dr. Bataller
When Spanish teacher Dr. Rebeca Bataller became a teaching assistant after college, she immediately fell in love with the profession. Bataller, who has been a teacher for more than 20 years, will teach Spanish MS2 and MS3 this year in the Middle Division (MD).
MD World Languages Department Chair Rachael Cooper was impressed by Bataller's demo lesson last year. "We really felt her passion for educating and for the Spanish language," she said. Bataller will be an asset to the school community because she can engage personally with students, she is kind to students,and she brings in a wealth of knowledge, resources, and previous experience, Cooper said. "We'll hire teachers that will be advisors, not just academicteachers."
Bataller hopes to make her classes highly interactive. She wants to teach her students Latin dances, songs, and games, and motivate them to love the Spanish language as much as she does, she said.
Bataller grew up in Spain and became interested in different languages during her time in college, where she studied English and German, she said. She came to the US and earned a master's degree to practice her English and learn more about American culture. She later completed her Ph.D. in foreign language education at the University of Iowa.
After getting her Ph.D., Bataller became a professor at the University of Southern Mississippi and then at Gettysburg College. She later moved to New York and started teaching high school Spanish at St. Luke's School, The Masters School, and most recently, Professional Children's School.
Bataller is excited to start the year, she said. "My friends are saying they need one more month of vacation, and I'm like 'no, I am ready to start.'"
Ms. Cheng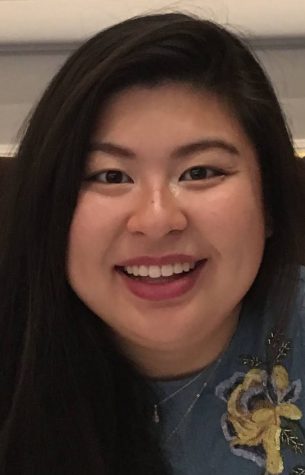 "When I was growing up, I was always really shy and reserved. It took a mentor to get me out of my shell [so that I could] be a leader in my community, and I wanted to do the same for other students," math teacher Denise Cheng said. Cheng has always been interested in helping students live out their full potential, she said. This year, she will teach sixth and eighth grade math in the Middle Division (MD).
Cheng graduated from Stony Brook University, where she double-majored in psychology and philosophy. She then served as a City Year AmeriCorps member for PS 154 in the South Bronx and Newtown High School in Queens. Cheng then moved to Hawaii to participate in Teach for America, an organization that fights education inequity. She most recently taught in DC.
Beyond wanting to move back to the city where she grew up, Cheng decided to come to the school because she heard great things about its community and wanted to be a part of it, she said. Small classes and advisories further attracted her to the school, she said. "I wanted to have small class sizes so that I could really get to know my students, and I also was excited about advisories and following a group of students for three years," she said.
When Cheng taught a demo lesson last year as part of the hiring process, MD Math Department Chair Quentin Brooks was not only impressed by her enthusiasm for teaching and her ability to make connections with students, but also by her ability to adapt to issues on Zoom. "It's challenging enough as it is to teach a class of students that you do not know for 45 minutes, but the way she handled the tech problems so professionally, so calmly, and so patiently, I wanted to hire her on the spot," Brooks said. 
Cheng is eager to start school especially because classes are running in-person this year, she said. "For the last year and a half, I've been virtual, so I'm excited to be back in person with students, and I'm really excited to meet everyone."
Ms. Coote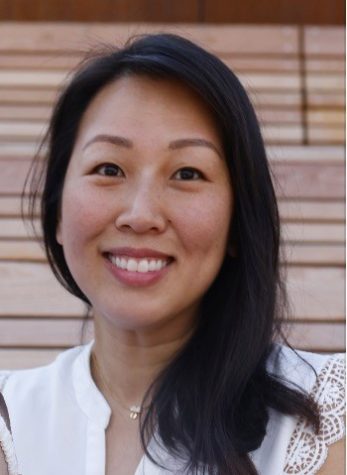 Middle Division (MD) Science Department Chair Jodi Hill is excited for MD Science teacher Marie Coote to join the department, she said. "When I met her, I was immediately struck by her friendly, approachable demeanor and her smile," she said.
Coote attended the University of Notre Dame was accepted into optometry school. She worked in a clinic for three years after college before she changed career paths. "I was doing a little bit of practical work and a little bit of research, but it was lonely," she said.
Coote was intrigued by the NYC Teaching Fellows program, which aims to improve the quality of education in NYC public schools by allowing recent graduates to teach and attend school for two years. After two years, Coote decided that she enjoyed teaching, so she stuck with it.
Coote is impressed by the variety of programs and resources the school offers, but learning about all the programs is a little overwhelming, she said. "There's a lot that goes on here and the last couple days have been intense as I am given a lot of information." 
Coote wants to do more projects in her classes and participate in Citizen Science programs, which encouraged public involvement in scientific research. "It would be amazing if I can bring in some professors, teachers, or any experts in the field and look at something where we can contribute real-world data to an ongoing project," she said.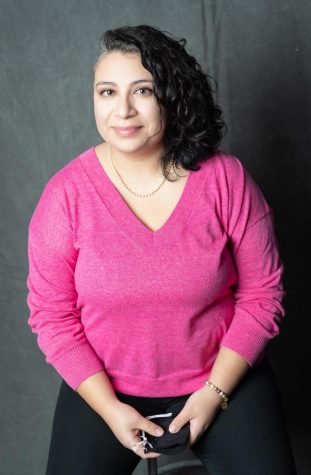 Ms. Marquez
The Middle Division's (MD) newest math teacher, Ofelia Marquez, recalls being a "horrible" math
student in middle school, she said. She spent hours practicing with her math teachers and she credits these teachers, as well as a family passionate about math, for her motivation to improve in the subject, she said.
Marquez's past struggles in math inform the way she teaches and help her relate to students who have trouble with math, she said. "One of the most rewarding parts of being a teacher is being able to see your students come back and see how they have grown," she said.
Before coming to the school, Marquez worked at Rye Country Day School in Rye, New York for nine years where she taught middle and upper school math. She also taught at Greenwich Country Day's upper school for a year. There, she acted as the Diversity, Equity, and Inclusion (DEI) coordinator, spearheaded affinity groups including LatinX and Girls of Color, and participated in service learning. Marquez was attracted to the school because it values diversity in the faculty and student body, she said.
This year, Marquez will teach Math 7 and Math 8 Honors. Although she plans to follow the lead of her coworkers for most of the year, she is excited to incorporate DEI into the curriculum, she said. Additionally, she wants to add project-based learning to the classroom, which will allow students to gain skills and knowledge by working on projects that relate to the subject matter, Marquez said.MD Math Department Chair Quentin Brooks was impressed by Marquez's extensive experience with middle school students and by her passion and expertise in teaching math, he said. Her experience with DEI was an added bonus, Brooks said.
Mme. Eisenberg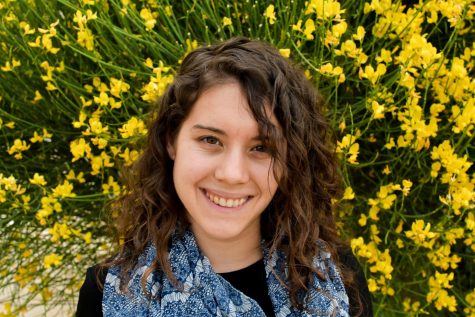 French teacher Aileen Eisenberg is excited to join the Middle Division (MD) immediately fell in love with the profession. Bataller, who has been a teacher for more than 20 years, will teach Spani
sh MS2 and MS3 this year in the Middle Division (MD). World Languages Department, she said. This school year will be her sixth year as a teacher.
Eisenberg chose to apply for a job at the school because of its strong core values. She admired the school's efforts to engage students with one another and with the history and culture of the Bronx and New York City, she said.
After several rounds of interviews, Eisenburg was chosen out of dozens of
candidates, MD WorldLanguages Department Chair Rachael Cooper said. Although Eisenberg's final demo class interview took place over Zoom, the class was engaging and fun, Cooper said. "I could just feel her warmth and patience coming through the screen."
Eisenberg plans to teach her students about different French-speaking communities, especially those in North America, she said."I'm excited to introduce students to different accents and expressions so they can understand why French is spoken all over the world."
Eisenberg started learning French in middle school. French classes were a special and unique experience to her because the rest of her family only spoke English, she said. Eisenberg had always loved reading and writing in English and became fond of the French language as well. She did not know how to combine her passions until a mentor suggested teaching, she said.