Line 3 pipeline and the climate crisis: change requires an anticolonial worldview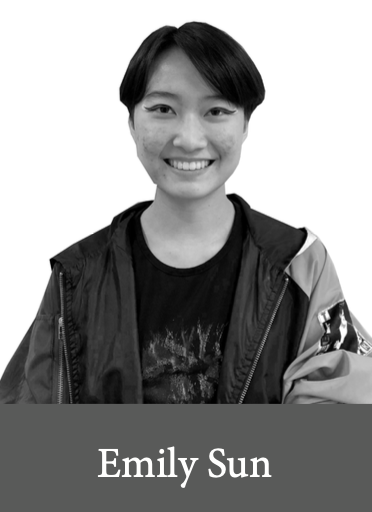 Manoomin wild rice, meaning "food that grows on water" in the Ojibwe language, sways over the Great Lakes. Their green stalks and blushed kernels rustle with the wind, parting for canoes that weave through them during the fall harvest. Manoomin is a sacred crop for the Anishinaabe people who reside near the lakes and rely on it for cultural ceremonies and sustenance. As Fred Ackley Jr. of the Sokaogon Chippewa Community said, "When I touch the cedar sticks on that rice and it comes off, I know that life's going to go on for another year."
The Line 3 pipeline, which began to operate on October 1, threatens the manoomin and the Anishinaabe's traditions. It carries 760,000 barrels of oil every day from Alberta in western Canada to Wisconsin, putting 800 wetlands and 200 bodies of water at risk of oil spills and exacerbating the climate crisis. This week, hundreds of Indigenous activists marched in Washington D.C. at "People vs. Fossil Fuel" protests to demand that Biden withdraw approval for fossil fuel projects and halt oil flow in Line 3 until the federal government conducts a full environmental review.
Line 3 was built in the 1960s by energy infrastructure company Enbridge and underwent a restoration in 2014 to double its capacity and lengthen it to 1,097 miles. From its initial installment, the pipeline faced strong resistance from climate activists and Indigenous groups because it violates tribal treaties, damages surrounding ecosystems, and emits 193 million tons of CO2 emissions per year, the equivalent of 50 coal-fired power plants. However, the Biden administration ignored calls to halt construction and Enbridge completed the project this month. 
I heard about Line 3 earlier this year from Heated, a climate newsletter by journalist Emily Atkin. Aside from that and local newspapers, the pipeline has gained little media coverage, especially in mainstream sources. My initial response was to keep scrolling. News of climate destruction often feels hopeless and unrelenting, and the economic privilege to not experience the brunt of natural disasters allows me, and much of this school, to disengage. A framework based on an anticolonial view of the planet could help us break out of this cycle of guilt, anxiety, and apathy so that we can engage in the fight against Line 3.
Simone Senogles of the Red Lake Nation in Minnesota conceptualizes the fight against Line 3 as a struggle between Indigenous and colonial ideologies. "Those worldviews cannot exist together. The Earth is paying the price and so are we," she said. After we celebrated Indigenous People's Day on Monday, the Line 3 pipeline predicament tests our true commitment to recognizing our country's settler-colonist past and charting a livable future free of fossil fuels. The first step is to recognize that the human and nonhuman worlds are inseparable.
Most of us have grown up in urban spaces, where our interactions with nature are sparse and separate from our daily lives. We can "enter" nature if we visit a park or go up to Dorr, but we don't see ourselves as part of it; it is a backdrop to the central narrative of human industrialization and progress. That disconnect is one reason why we have allowed the climate crisis to progress so far. How can we feel alarmed about mass species extinction, deforestation, or tar sands spills from Line 3 if they are far off and isolated, rather than seismic disruptions in a system that we share?
Not only do we frame nature as separate from people, but also as a resource for us to extract and profit from — a viewpoint that arises out of capitalism and colonialism. Since the Industrial Revolution and imperialism, Europeans have framed the nonhuman world, a category that included POC, particularly Black and Indigenous people, as conquests. This exploitative school of thought contrasts the Anishinaabe and Senogle, who said, "we consider water not as a resource, not something to be bought or sold, but a living, thinking, sentient relative and the portal through which everything comes to life."
Instead of a linear and narrow-sighted pursuit of "growth" with little regard for its long-term environmental consequences, confronting climate change requires us to consider how our actions ripple into the world, then back to us. That doesn't just refer to how we destroy nature, but also how we can steward it. Human existence does not require us to devastate our surroundings, and Indigenous practices like the manoomin harvest are proof of that. "We need to learn to be relationship-based in our way of thinking," Joye Braun of the Indigenous Environmental Network said in an interview for Heated. "We need to quit thinking in a straight line, and start thinking more in a circle."
Entrenched in an anthropocentric society, it can be hard to appreciate the spiritual and cultural importance of nature for many Indigenous groups. Even while I researched the manoomin's significance to the Anishinabe, I caught myself asking, "it's just rice, how can it be that special?" I was able to appreciate its gravitas after I watched a video on theways.org, a site that hosts a collection of videos produced by native tribal groups in the Great Lakes, where Line 3 cuts through. I encourage you to do the same: challenge your internalized prejudices by seeking out Indigenous people's stories and listening to them.
If we want to face the climate crisis, we need to shift how we see the natural world in relation to humans, from a disjointed and extractive view to one that is based on interconnection and Indigenous knowledge. Only then can we sustain the long fight for the future of this planet.