Fall Movie Recommendations:
The Perks of Being a Wallflower
Those of us who are shy and socially awkward have finally found a movie we can relate to. "The Perks of Being a Wallflower" follows Charlie Kelmeckis, played by Logan Lerman, as he navigates the beginning of high school. 
Charlie has always felt out of place in life; he has never been good at making friends and does not feel seen. However, after meeting step-siblings Sam and Patrick and finding a mentor in his new English teacher, Charlie learns to embrace what it means to be a "wallflower" — someone who appreciates life from the sidelines.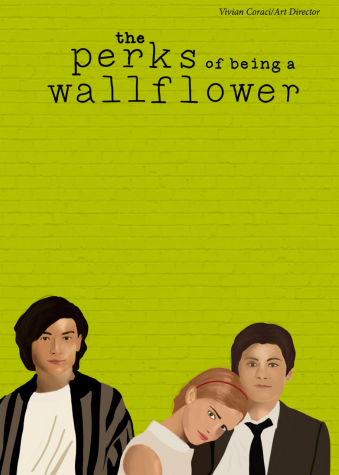 Charlie flourishes with the support of his two new friends and mentor as he transitions from adolescence to adulthood. Over the course of the film, Charlie experiences many firsts, including his first kiss, first relationship, first-party, and first time confronting alcohol and drugs. He simultaneously struggles with depression, school bullies, and a difficult home life. 
"The Perks of Being a Wallflower" creates a refreshingly destigmatizing and realistic portrayal of mental illness. While many classic coming-of-age movies trade in clichés and happy endings, this film paints a less glamorized and more nuanced teenage experience — one more relatable to young adults today. The film adeptly touches on other difficult topics including teenage domestic abuse, sexual abuse, and LGBTQ+ acceptance. 
I found myself laughing along with some of the moments while others incited frustration or tears. Ultimately, I became hopeful when Charlie stood up in the back of Sam's truck, arms stretched out, eyes closed, head tilted back, and exclaimed he felt "infinite." From then on, he resolved to make the most of his adolescence and no longer let life pass him by — a lesson we can all take to heart.
Knives Out
If you enjoy a modern twist on a classic murder mystery and find yourself with a free evening this fall, I suggest watching "Knives Out." The movie, like most murder mysteries, begins with a dead body. The deceased, a critically acclaimed mystery writer named Harlan Thrombey, leaves behind a massive inheritance. The film quic
kly introduces the eccentric Thrombey family and the protagonist, Harlan's caregiver, Marta. When the family learns that Harlan left his inheritance solely to Marta, relationships crumble, drama ensues, and the truth begins to come out.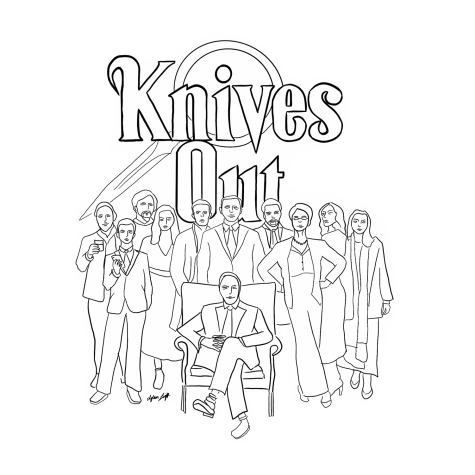 The movie has all the typical aspects of an enticing murder mystery while also speaking to the immigrant experience in America. Marta is a second-generation immigrant working for the Thrombeys, a wealthy, white, New England family. The film depicts the corrupting influence of money and power while also echoing the perseverance of immigrants. 
While entertaining, "Knives Out" induces critical thought as it transports you into a game of 21st-century Clue. I love the combination of the fall movie spookiness, funny moments, and great plotline. I especially enjoy how the movie provides a strong charismatic protagonist who the viewer wants to support. She demonstrates the importance of being a good person and encouraged me to look introspectively. "Knives Out" is a movie you must watch during the Fall with family and friends.
Little Women
The 2019 adaptation of Louisa May Alcott's novel "Little Women" is a classic period piece with a melodious soundtrack — the perfect movie to watch on a rainy mid-October day. Set in 19th century Concord, Massachusetts, the film follows the adventures of the ambitious March sisters, Beth, Amy, Jo, and Meg, and the rich boy next door, Laurie. The film switches between the past, when the girls were young, and the present, 1868, when the girls are all adults. As adults, Jo is an aspiring author in New York, Amy is a painter in France, and Meg and Beth have settled down close to home. 
"Little Women" is my favorite movie to watch during the autumn months because of its romantic and whimsical aesthetic. The cinematography and settings are absolutely gorgeous, especially in one of my favorite scenes when two characters argue upon a beautiful hilly landscape filled with vibrant autumn foliage. Each character's costume also adds to the movie because of its detail and how well it fits the film's time period. 
Throughout the movie, I also enjoy following each character's relationship with one another. The scenes the March sisters share are so precious and heartfelt, and by the end of the movie, you will feel like part of their small family. While there are definitely some great fall movies that don't take place in the past, I think period pieces such as "Little Women" are all the more comforting to watch during this cozy time of year.