Community celebrates Diwali during school closure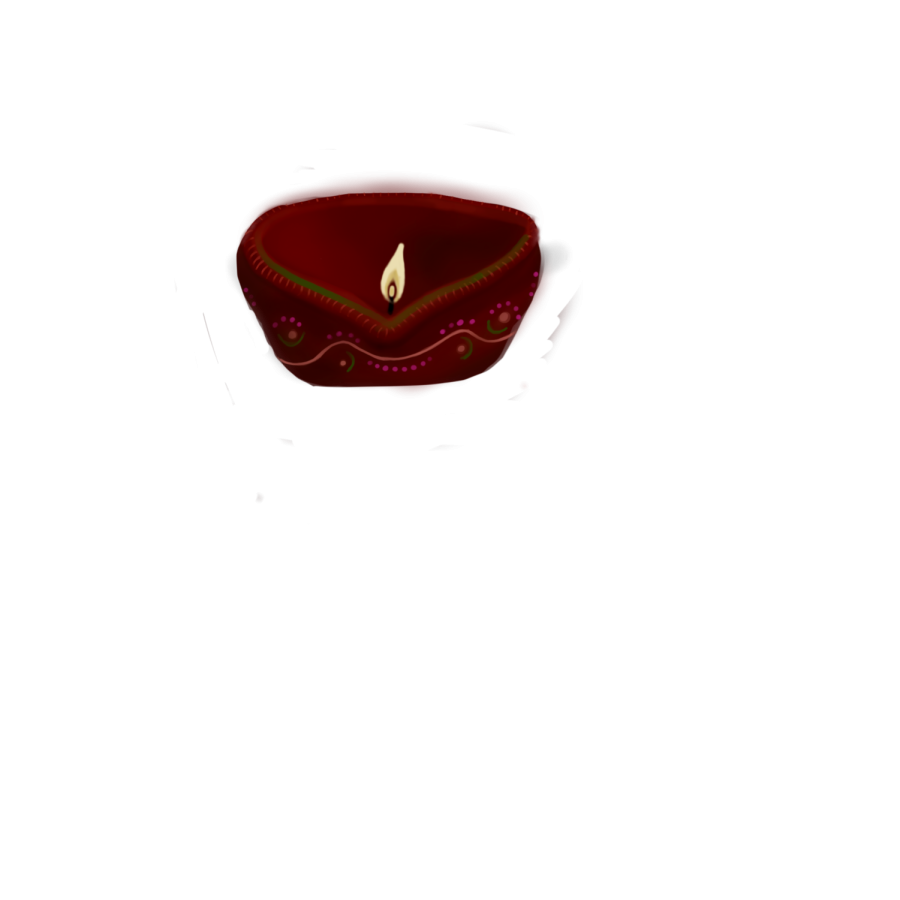 Classes were not held last Thursday to allow members of the community to celebrate the holiday Diwali, the Hindu Festival of Lights. "While students and employees have always been welcome to take Diwali off without penalty, this is the first academic year wherein Diwali has been a scheduled day off for everyone," Head of School Dr. Tom Kelly wrote in an email. This decision was made in accordance with members of the school's Administrative Council, in addition to input from the rest of the community of students, employees, trustees, and alumni, Kelly wrote.
The school's academic calendar follows holidays afforded to Federal employees, which has responded to an increasingly inclusive standard, Kelly wrote. "HM has taken into consideration the composition of its own community and the customs, cultures, and religious practices included within it," he wrote. "While it's certainly not as simple as a show of hands, a day off in recognition of Diwali was in keeping with the increased visibility the holiday was having during and after school hours at HM."
On Diwali, Hindu families traditionally light diyas, or candles, around the house, clean religious shrines, and dress in traditional clothing before spending time with family, Nitika Subramanaian (11) said.
"The whole point of the holiday is the victory of light over dark," Nikki Pande (9) said. "We've celebrated the holiday for generations now and so it's a huge tradition, and it's a way that I can celebrate and connect with family."
For Riya Daga (11) and her family, Diwali holds a large amount of significance, she said. "Diwali for us is another start to the year, a year for new beginnings and progress as well," she said.
In many ways, the holiday is like a fresh new start, Subramanian said. "My family always takes a photo and does spring cleaning," she said.
While Diwali was not recognized as a day off by the school in previous years, having Thursday off for the holiday was only fair, as other religious and cultural holidays are given off for students and their families to celebrate, Mira Bansal (10) said.
Due to the day off, Daga was able to spend the whole day participating in several traditions, including dropping off gift baskets at the homes of neighbors, praying, and lighting firecrackers with her family, she said. "We usually make desserts and put candles and other Indian traditional treats in a small basket," she said. "We give one to a lot of people, about 150 people, just because I have a huge family and our Indian community."
During the day, Pande was able to make a long commute to her temple, where she performed a ritual for prayers during Diwali. "Since we didn't have school, I was able to make the commute out there," she said. "That was pretty helpful because if I went after school then I wouldn't really have enough time to do homework or anything."
At the temple, different members of Pande's family prayed to each statue of a god for a specific thing that god provided. "Since my brother and I are both students, we prayed to the god of wisdom, Ganesha, for academic success," she said. After, the Pujari, a Hindu priest, led temple members in a prayer that worshipped all of the gods in the form of a song, she said. Pande's family also decorated floors with traditional chalk drawings of flowers, set up shrines with pictures of gods, and lit multi-colored diyas around the room they were praying in, she said.
Bansal used the extra time to complete homework before family members came over so she could better enjoy the celebrations, she said.
Divya Ponda (11) enjoyed having a stress-free holiday. "I really appreciated the day off as it gave me the opportunity to celebrate with my loved ones without having to stress about getting my work done for the day," she said.
After religious rituals were complete, Daga's family members came together during the night to have dinner and play card games, she said. "It's always fun to dress up and eat good food and play games with family and friends," she said.
The school also closed on Friday, November 5 for a mental health day, Kelly wrote. "This is my 17th year at HM and it was clear that students and employees were exhausted from not only the mask mandate but from the mask mandate associated with a busier and longer day as all of our programming returned," he wrote. "Teachers, parents and guardians and even administrators were reporting atypically high levels of exhaustion in the students taught and cared for, as well as increased levels of stress." Kelly wrote that an unplanned day off would serve students well, allowing them to take a step back from both the rigor and pace of life at school.
Being able to spend the additional day off after celebrations to relax and de-stress was also helpful for Daga's family, she said. "For me and my family at least, the day after Diwali is more when I need a break because the evening is when all the festivities happen, and I don't really have any time to do work then," she said.
Similarly to traditions in India, celebrations of Diwali in the U.S. occur over a few days, Subramanian said. Having the day off meant less stress of what she had to do the next day, she said. "I've had years where I've been studying during Diwali parties."
Besides spending time to celebrate the holiday, Pande was able to prepare for an upcoming debate tournament and spent most of Friday afternoon competing, she said. 
Ponda was able to spend a relaxed Diwali due to the days off. "Diwali is a multi-day festival and I ended up spending a significant portion of my long weekend celebrating, so having Friday off was really nice," she said.