MD faculty meets to discuss "Grading for Equity"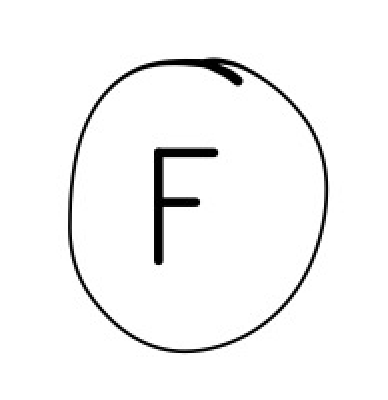 "It's important to understand that the traditional grading system that most schools, including HM, use today was invented over 100 years ago as a response to the needs of a very different world," Middle Division (MD) Dean of Faculty and history teacher Eva Abbamonte said. On Tuesday, the MD faculty had a meeting to discuss whether the process of grading students that is commonly used today is still appropriate. 
Their discussion was centered around Joe Feldman's book, "Grading for Equity," which the MD faculty read this past summer. The book focused on how grades are counterproductive and potentially damaging for a student's learning process. It provided statistical as well as historical background to support the argument, Abbamonte said. 
Head of MD Javaid Khan helped plan the meeting together with Abbamonte, he said. Instead of one large meeting, teachers from various departments had conversations in small groups. By having teachers from different departments share their thoughts, a multitude of ideas could be shared, allowing for subsequent department meetings to have more robust conversation about their grading policies, he said. 
"This meeting was a 'kick off' meeting to share early reflections and take-aways," Khan said. "Collective wisdom is a really important aspect of a school [because] we come from different experiences and perspectives, and it is always helpful to share ideas to push ourselves to think about what is possible." 
After reading Feldman's book, Abbamonte reflected on how she grades as a history teacher and what changes she could potentially make in the future. For example, Abbamonte already stopped giving zeroes as a grade for student assessments. 
According to Feldman and Thomas Guskey – whom Feldman and Abbamonte are both inspired by – giving zeroes hinders student motivation because they bring down one's average significantly. By giving students a 55%, which is still a fail, students are still able to pull up their average, thus giving everyone the chance to succeed. 
"Having an equitable grading system improves the learning of all students," Abbamonte said. "Relying more on intrinsic motivation than on extrinsic rewards and punishments allows students to take more ownership of their learning and to really engage in the learning process." 
Abbamonte also appreciated how the book made her aware of different mathematical issues with the current grading system, such as inconsistencies with the 100-point scale, and how vital it is to have statistically valid as well as reliable assessments. 
By reading "Grading for Equity," Chair of the Department of Theater and Dance Benjamin Posner had further faith in his process of grading, specifically his style of utilizing rubrics. "It's a far more equitable way of grading and assessing something as subjective as art," Posner said. "I also allow students to redo presentations if they are unhappy with their submissions – they are allowed to revise and retry as many times as they want. Some people call that process formative assessment, I call it the rehearsal process."
The goal from the meeting was to start an important conversation about grading that will carry on beyond Tuesday's faculty meeting, Abbamonte said. Each department is scheduling a full day retreat, which Abbamonte hopes will focus on improving grading as a department based on their takeaways from the book. 
Abbamonte hopes teachers are now aware of possible issues with their grading styles, she said. "My impression from the meeting was that many of us in the Middle Division share similar concerns about grading," Posner said. "If people learn from mistakes, then why should mistakes be penalized?"