Decoding the school's language program from past to present tense
When former World Language teacher Nathaniel Glidden taught seventh graders between 1963 and 1976, he invented his own vocabulary words and taught their definitions to students. Years later, Glidden's former students still remember his classes, but the course he used to teach is no longer offered and the school's overall language curriculum has evolved significantly.
Throughout the school's history, the World Languages Department has changed its language offerings on many occasions. Spanish, French, Chinese, Japanese, Latin, and Ancient Greek are the current course options, but over 10 languages have been offered at the school during different years. 
In 1954 the World Languages department offered two types of courses: General Language and typical language courses in Spanish, French, German, Russian, Latin, and Greek. Seventh-grade students took the General Language course to prepare for high school.
According to the 1954 Program of Studies, the General Language class had two goals: "to stimulate a feeling for, a liking for, and an interest in, the study of a foreign language," and "to determine, as best as can be ascertained, which language a boy is best suited for." The class included preliminary lessons in languages including French, Latin, Spanish, Russian, and German.
During the 1972-1973 school year, the General Language course was a requirement for all seventh-grade students, known at the time as first form students. The World Languages Department also required students to take two years of a modern or classical language while in high school. The department currently requires that each student takes up to the third level class of a language.
Robert Feinberg '71 took the General Language course, taught by Glidden, as a seventh grader and took both Russian and Spanish during the rest of his time at the school, he said. "The General Language course is one of the things that for seventh graders made Horace Mann very special," Feinberg said.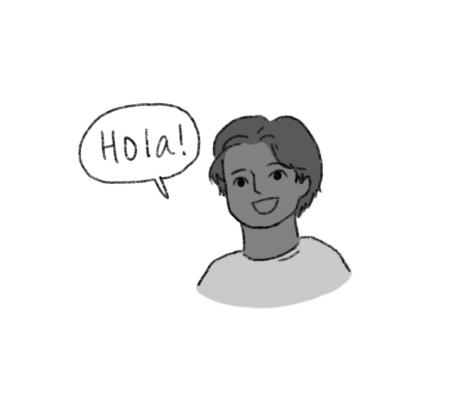 Glidden had a love for languages and words and was passionate about the course, Dr. Mace Rothenberg '74 said. "The concept of General Language was to expose us to many languages, and he wanted to help us understand the breadth and beauty of language."
There are currently multiple Facebook pages devoted to Glidden as well as a website containing all of the daily vocabulary words that he wrote on the board. Jeffrey Wecker '80 remembers when Glidden created the word "sesquidoon," meaning a lively folk dance for one and a half people, as well as when he taught the class the word "defenestration," which means to throw someone out of a window, he said.
Nicole Kaufmann '89 did not have Glidden as her General Language teacher, but nonetheless, the course piqued her lifelong curiosity for languages, she said. The course gave her confidence to learn new languages during her travels in Europe and Asia. It helped her develop an ear and a facility for different languages, but not fluency, she said.
The General Language course spent a few weeks on each language, which was only enough for a brief introduction, Rothenberg said. It included a mix of different languages depending on the school's offerings at the time. Rothenberg remembers learning French, Spanish, German, Russian, Latin, and Esperanto, he said. 
After completing this course, students chose to continue with either Spanish, French, Russian, German, or Latin — depending on what the school offered that year. The World Languages Department offered various levels of French, Spanish, German, and Russian in 1954, and the Classical Department taught courses in Latin and Greek. However, the school only offered Greek if the demand for the course was high enough.
Students at the school could also take a second modern language as their elective course. Feinberg took Russian in eighth grade and picked up Spanish as a second language course in 10th grade, he said.
Penny Hecht '94 P '23 '26 took French for three years after taking General Language in seventh grade, she said. Hecht remembers all of the language courses being popular and had friends who took a variety of languages after finishing General Language, she said.
Hecht's French classes utilized a VCR that they would roll into the room to watch French In Action, a series of romantic comedy scenes interspersed with grammar and vocabulary lessons, she said. The language classes also utilized the language lab where students would record themselves speaking and then listen to those recordings to improve upon their language skills, she said.
Adrienne Fields '96 P'28 loved studying French at the school as it gave her opportunities she otherwise would not have had, she said. While in high school, she studied abroad in Paris and Nice because she wanted to see how French was used abroad, Fields said. "I would never have been able to have all of those experiences abroad if it were not for all of the fundamentals that were given to me at HM."
Fields' job as an attorney practicing intellectual property law has allowed her to continue using French, she said. She has represented painters, sculptors, and architects from all over the world, so being able to speak and read French has been key to interacting with her clients, Fields said. "Studying French at Horace Mann was instrumental because it opened up so many doors and so many opportunities and has even helped me with my career."
Kate Fisher '06, who took Spanish and Italian at the school, remembers having language days each year, she said. There was a Spanish language day and a French language day while Fisher was at the school, she said. "I remember my AP Spanish Literature and Culture class putting on a somewhat questionable production of Don Quixote for the elementary school students in the black box theater."
Today, the Lower (LD) and Middle Divisions (MD) only offer French and Spanish. Once a student reaches the Upper Division, the options expand to include Chinese, Japanese, Latin, and Greek.
In the LD, the French and Spanish language classes are not taught from a textbook so that the courses are tailored to younger students, LD World Languages Coordinator Marielle Coadic said. Both French and Spanish have similar content levels so that students do not choose one language over the other because it is easier, she said. The courses in the LD mainly focus on vocabulary building and small conversation until the end of third grade, with grammar studies beginning in fourth grade, Coadic said.
Students at the school select the language they want to take very early on. Jared Contant (11) chose to take French after first grade when his class studied both French and Spanish, each for half the year, he said. "I took it because I thought everyone was taking Spanish, and I wanted to do something different."
The LD teaches first and second grade students both French and Spanish to expose them to both languages, Coadic said. Students choose the language they want to pursue after second grade, she said.
World Languages Department Chair Maria del Pilar Valencia said that parents generally help their kids choose which languages they are taking, especially when they are younger. Parents will choose the language based on their background and beliefs on what would serve their child best, she said.
Many believe that students learn languages based on their heritage or if it is useful, but this perception of the language program is limiting, Valencia said. "While it's important to nurture one's cultural background, the idea of the language requirement is to offer students the possibility to broaden their horizons and really become global citizens, and that only happens if we offer the student as many different cultural perspectives as we can." If a student is already familiar with a culture due to their family heritage or otherwise, the department will not achieve this goal as effectively, she said.
In 1991, the World Languages department started to offer Japanese. According to an article published in The Record on September 6th, 1991, the course was added in response to students' requests the previous year. The course was taught as a half-credit for six years before becoming a full credit course.
"When languages are up for consideration to be added, the school looks very carefully at the significance of studying that particular language," World Languages teacher Dr. Cornelie Ladd said. "For example, if Chinese is deemed to be relevant for students at Horace Mann School, if there is a body of students that can require that knowledge, then of course, the school thinks very carefully and moves deliberately to make it available to students."
Global politics is one of the major factors that influences the addition of new languages, as well as which languages are the most popular, Valencia said. Students tend to be more interested in taking a language when major events are happening in the part of the world that speaks that language, she said. For example, during the Cold War, many students wanted to learn Russian and the Russian departments grew at many institutions, Valencia said.
Chinese was first added to the school's language offerings in 1972 due to popular student demand but was removed from the offerings soon after. The language department chose to add it back to the course offerings in 2006. Chinese Teacher Frances Fu took over from Siaxiang Wang '02 in 2009 and was responsible for recreating the Chinese program. She incorporates Chinese music, movies, calligraphy, and current events related to China to expose her students to Chinese culture, she said.
Between 1997 and 2013, the school removed the course offerings for both Russian and German. Most recently, the school removed the Italian program in 2018. 
"We offer languages with cultural relevance and significance for our students as global citizens: the languages we teach are spoken all over the world."

-Dr. Cornelie Ladd
The department strives to offer students as many choices as possible but cannot continue to offer a course if not enough people sign up for it, Valencia said. It also does not make sense to have a part time program if the school cannot guarantee its continuity, she said.
Leonardo Hess (12) took Italian in his freshman year, the last year it was offered. During his sophomore year he chose to take Spanish, he said. "If there had been more Italian to take, I would have taken that," Hess said. "I was certainly disappointed when I heard that Italian wouldn't continue being offered."
The Italian course was removed because there was not enough enrollment, Valencia said. Only four students took Italian in 2018. Valencia learned Italian in school as a child and was saddened by its removal since the language is a large part of her identity, she said.
To keep a course in circulation, teachers must maintain students' interest, Valencia said. They must convince students that learning languages is not a transaction; the student may not necessarily earn more money, be able to get a job, or become successful from speaking that language, but they will gain a lot from learning it, she said.
Languages are added to the curriculum when there is enough demand for it. "I believe that the more languages possibilities we have, the richer the program will be," Valencia said. "I would love for us to have an open eye to new languages that we could incorporate."
The cultural components of language courses are vital, Valencia said. She wishes that the school could offer more languages than it currently does to expose students to even more cultural perspectives.
The language program is especially enriching since students can study both modern languages and classical languages, Ladd said. "We offer languages with cultural relevance and significance for our students as global citizens: the languages we teach are spoken all over the world."
Ariela Shuchman (11) has enjoyed learning about the culture of different Spanish speaking countries around the world, she said. "One of the coolest parts of Studies is that our homework is listening to music. It doesn't feel like homework or even a class, just a discussion with classmates about what we like, don't like, and find interesting in a poem or song," Shuchman said. "Just a few days ago we listened to 'Patria y Vida,' a super catchy, Latin Grammy nominated Cuban song that I loved."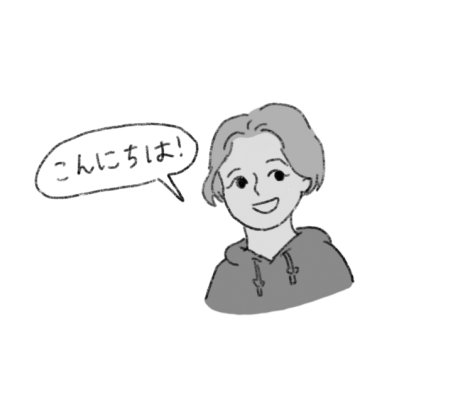 Valencia takes issue with the typical transactional presentation of languages, or the belief that certain languages are more useful than others, she said. The use of languages is to offer different cultural perspectives which means that all languages are useful as they allow you to look beyond your own perspective, she said.
Though Contant does not view the language component as the sole purpose of his French course, he does feel that the class is practical as it teaches students about French culture. "The culture of French speaking countries is very deep and strong and I think it's interesting to be able to understand that."
On the other hand, Eric Do (11) views all courses as transactional in some capacity. The class gives students the skills of speaking, understanding, and writing in the language, he said.
Shuchman has taken Spanish since second grade and is currently taking the Studies in Spanish course, she said. "Studies has been an incredible experience so far and it has not only improved my language production and listening skills tenfold, but I feel like I am fully immersed in the Spanish-speaking world around me," Shuchman said. "I feel really accomplished leaving each day knowing I've had a real conversation in another language."