Takeaways from Astroworld Fest: What makes a safe concert? (10/19/21)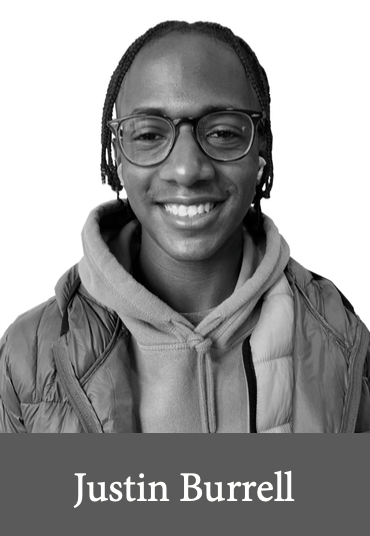 It is safe to say Travis Scott is one of the biggest artists out right now. Still riding the success of Astroworld, the rapper's third studio album, he has obtained partnerships from major brands and topped the charts as one of the most commercially successful musicians today. I am a fan of Scott's music, but I was horrified to learn about the controversy centered around Astroworld Fest, which emerged after several attendees died and hundreds were injured during his Houston concert two weekends ago.
On Nov. 5, ten people died at the Astroworld Fest concert: Axel Acosta Avila, Danish Baig, Madison Dubiski, John Hilgret, Jacob Jurinek, Franco Patino, Rodolfo Peña, Brianna Rodriquez, Bharti Shahani, and nine-year-old Erza Blount. Scott is now being sued for $2 billion, as fans died due to the negligence and unsafe conditions of his concert, suffocating from the stampede of people and the overcrowded mosh pits. When I heard about what transpired at Astroworld Fest, I was disappointed and shocked: fans should not have to worry about their livelihood while attending events.
The incident prompted me to reminisce on my experience at Rolling Loud this year, which took place at Citi Field a week before Astroworld Fest. What makes Travis Scott concerts incredible yet dangerous is the ambiance of the crowd. There were bright red, blue, and green lights that fluttered around the stage as the performer ran back and forth from the front of the stage to an elevator platform that resembled a UFO. During certain moments of the set, Scott and his DJ would yell into the mic followed by a giant strobe light flashing and fire coming out of set canisters.
As I read the news reports on the tragedy, I was reminded of the terror and excitement that ran through my veins during Scott's set. Packed like sardines in the front of the crowd, people immediately started screaming and jumping up and down. I remember it was somewhat hard to breathe — I had to lift my head up to get extra air. I struggled to stay with my friends and found myself having to push and shove my way to them. As mosh pits formed, I was in shock as people began to scream "I can't breathe." Unlike the previous sets of the day, it was impossible to escape. When people screamed in pain and agony, they were pushed to the side. I held onto my friends as I desperately tried not to fall myself. While the live performance was beautiful to witness, every time the beat dropped I was concerned about my safety; I either had to jump up and down with the mob of ragers, or be consumed by the hot air and lack of space. I could only imagine how difficult it must have been to stand up straight at a concert the size of Astroworld Fest.
There is a lot of debate over who should be held accountable for this tragedy. As I scroll through Twitter and Instagram, the majority of posts that I see attack Travis Scott. I also believe that the rapper is to blame. Over the years, he has enabled and fostered a toxic mosh culture. For instance, in 2018 Scott said, "it ain't a mosh pit if ain't no injuries." In Scott's 2019 Netflix documentary "Look Mom I Can Fly," we see a scene from 2017 where a fan left a Scott concert in crutches shouting, "I survived, I survived! It's all good!" Yes, there are some risks in going to a concert, but Travis Scott does not make things easier by inciting violent rages. Despite Houston Police Chief Troy Finner expressing security concerns to Travis Scott before the main event, the performer continued with his concert. His disregard was made even worse when he posted an apology a few days after the tragedy. I struggled to take the video seriously; the video was in black and white and seemed performative. I believe Scott is actually sorry for what happened, but his video led to memes and a new TikTok trend, which is not what was intended.
While I agree with general accusations towards Scott, I also believe that a significant portion of the blame should go to Live Nation, the planners of the event. Although they were warned about the concerns of public safety, Live Nation did a poor job of hiring enough Emergency Medical Service (EMS) professionals on-site and ensuring that only people who paid for the event attended. With officially over 50,000 partygoers at NRG Park and thousands more rushing to the gates of the festival to illegally enter, 755 security officers were most certainly not enough to regulate a festival of such magnitude. In the case of these emergencies, the officers were rendered useless since they were overwhelmed by people.
Rolling Loud was safer than Astroworld Fest for a few reasons. First, Rolling Loud was secure. From checking to see that everyone had a valid festival wristband to making sure everyone was vaccinated or had a negative COVID-19 test, it was comforting to know that the event planners were being thorough with their admission process (if not for their own moral reasons, but to oblige the rules of New York State). Although my friends and I had to push and pull our way through people during the Roddy Rich set, I felt safe. Unlike Astroworld Fest where everyone was packed together, there were gaps in the crowds where security could stand and pull people out of the mosh pits if necessary. Everyone who was there was also meant to be there, whereas with Astroworld Fest, thousands of people broke in. Moreover, Rolling Loud had multiple artists performing at the same time, so attendees did not flock to one individual performer. With fewer people present for the set, the risk of injury or death decreased, and attendees also had the option to leave if they wished. Going forward, we need to have more rules like these in place to ensure safety.
This week, rapper Lil Uzi Vert also faced backlash after he refused to stop his concert while the audience shouted "People are fainting." In response to the crowd, Uzi said, "I don't take no breaks. If it's gettin' bad, leave. If you ain't gonna leave, stay." The instance in Houston was also not the first time that a fatal event occurred at Astroworld Fest. In response to hearing about this tragedy, I looked at Scott's past events to determine the underlying causes of the tragedy that took place this year. The festival has had problems before — in 2019, three people were trampled and hospitalized with leg injuries.
I understand the appeal of such concerts — I myself went to Rolling Loud just to experience the intensity first hand — but I urge everyone to have conversations about what it means to have a "safe" music festival. How can artists continue to "rage" while also considering the well-being of their fans? From event planners to artists themselves, the culture of live performances has to be adjusted to one that prioritizes safety. Before that happens, we must be more thoughtful about which artists we choose to support through attending their events. Fans should never have to fear for their life to enjoy their favorite artists' music.