Schools makes transition from FirstClass email to Gmail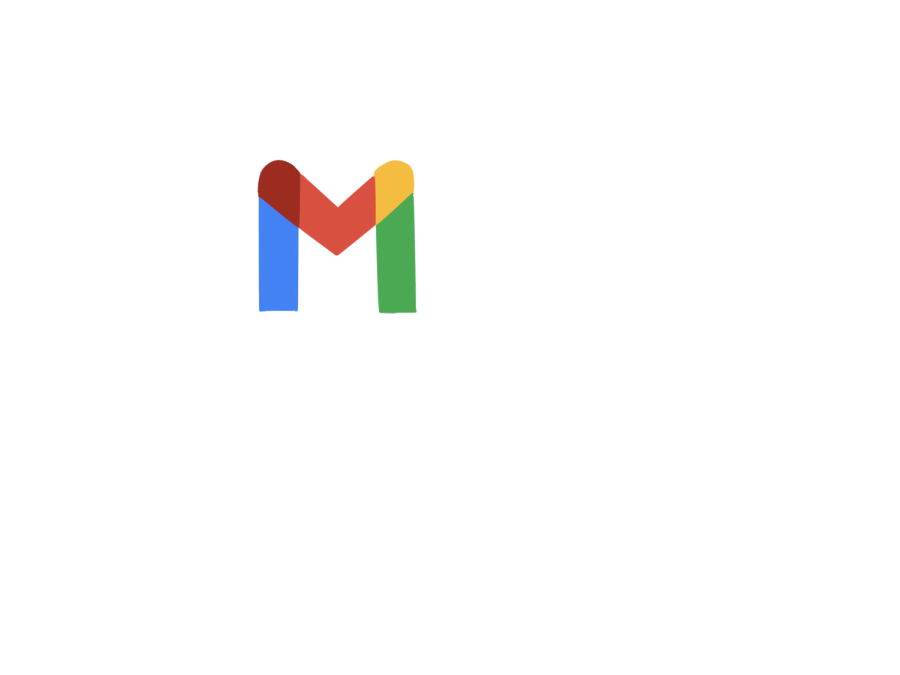 The school will transition from the FirstClass email server to Gmail this summer, Head of School Dr. Tom Kelly wrote in an email. This transition will be led by the Director of Technology Dr. Adam Kenner. "Over the course of the past three years, we've watched FirstClass struggle with updates and, as such, the volume of our usage," Kelly wrote. "In consultation with the members of our Administrative Council and legal counsel for HM, not to mention input from our Board of Trustees' Technology Committee, the decision was made to begin the transition."
Since the school currently uses Google for so many purposes, moving over to Gmail was the natural decision, Kenner said. "Gmail is the missing piece to tie it all together." This transition has been in the works for a while, Kenner said. "It got solidified about two months ago, but we've been expecting to do this for several years." This year, the school was finally able to make the switch, he said. "Google made some changes to their licensing to give us more features and more control over Gmail, so it just made sense at this point to expand to the highest level of licensing and then to make the switch." 
The transition from FirstClass to Gmail will consist of two main steps: setting up Gmail accounts that receive and send out new emails, and moving old emails in FirstClass to the new platform, Kenner said. He expects this first step to be finished sometime after graduation and before the beginning of June, he said. "Presumably after graduation, the need for mail is going to be lower," he said.
By the end of June, the ability to send new emails should be completely moved over to Gmail. "When that happens, mail will not come into FirstClass anymore, and you also will not be able to mail out of FirstClass anymore," he said. Though FirstClass will no longer be able to send or receive new emails, students and faculty will still be able to access their accounts and the older emails they hold.
After this, the IT department will migrate old emails over to Gmail, Kenner said. While most emails will move over to the new platform, some will not be able to."Gmail has a 25 megabyte limit on attachment size, while FirstClass doesn't have that," he said. "It's possible that people uploaded things or sent emails with huge attachments. Those aren't going to go to Gmail," he said. 
While students might not have access to these emails on Gmail, they will still be available on FirstClass, Kenner said. "You will not lose any old emails and you will always have access to FirstClass to get them if you want them," he said.
Sophia Liu (10) is excited for the increased reliability Gmail provides. FirstClass is a glitchy platform that can delete a draft while Liu is still writing it, wasting both time and energy, she said. Additionally, FirstClass doesn't consistently give phone notifications."I'm really excited to get email notifications on my phone," she said.
Luke Harris (11) also views the switch as an upgrade. "I'm excited for a platform with increased usability," Harris said. He is excited for the increased ease and usability Gmail provides over FirstClass.
For others, such as Isa Melián (10), switching to Gmail means losing the unique features FirstClass provides. "I really liked the read option on FirstClass, so you can see if people have read your emails," she said. "My old school used Gmail and there was a prioritization system within email organization that was a little confusing."
Music teacher Michael Bomwell is worried about the switch to Gmail, as he fears it may have some safety risks, he said. "My concern is that it's going to be less secure." Since Gmail is a platform that is used by more people, Bomwell is worried the server may be more vulnerable to hackers, he said.
FirstClass has many useful features, such as the ability to check email history and to unsend unwanted emails, Juliet Burgess (10) said. "I feel like the pros of FirstClass outweigh the cons," she said.
For Celia Stafford (10), despite holding a few reservations, the switch is ultimately the right decision. Stafford appreciates how FirstClass allows her to unsend emails and she likes the noise it makes when she clicks on a new email, she said. 
The change will also allow students to keep all their main emails in one location, Liu said. "I'm really excited that all my email accounts will be in one place." 
The IT Department is aware that this is a big change, so they plan on setting up a document with answers to common questions on the school's Student Life Page, Kenner said. "We're going to try to have an FAQ sheet that people can just click on and go to if they have questions," he said.
While Kelly will always look back on FirstClass with nostalgia, he is excited for the change. "I'm going to miss FirstClass because it has been a huge part of our tech innovation. Believe it or not, there was a time when email in schools was considered quite revolutionary!" he wrote. "However, having access to greater back end support and less difficulties in the day to day operation of the platform will be terrific."