Faculty Farewells: Lee moves on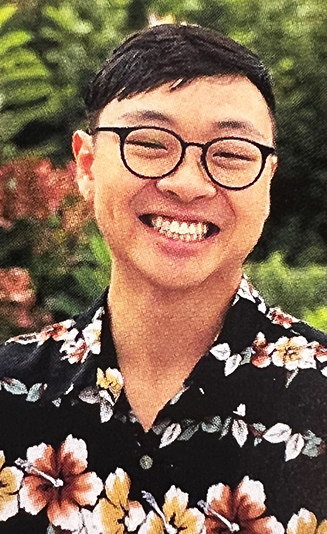 "From the moment that I met him, I knew that Mr. Lee was not like most of the teachers I remember," Tuhin Ghosh (12) said. "He was younger, more casual with us, and even though I didn't know how it was going to be different, I was excited to see it."
Computer science teacher Lester Lee will leave the school after three years of working in the department. Next year he will be writing curriculum for coding bootcamps for adults in addition to taking classes for his masters degree. 
While he enjoyed his time teaching at the school, he is looking forward to focusing on adult education, Lee said. "What I like about [coding bootcamps] is I get to teach higher level concepts and focus more on content since, hopefully the adults I am teaching will have study skills, time management, and things that I still have to teach as a high school teacher," he said.
At the school, Lee developed curricula for some of the new classes that are being taught this year in the computer science department, he said. One of the classes he designed was Theoretical Computer Science, a 400-level half-credit that was introduced this year. However, Lee was not able to teach the class this year, he said.
Lee arrived at the school when they were in the process of getting rid of Advanced Placement courses, he said. He was given a list of topics he could teach for new classes from which he designed to courses that are now available to students, he said. "I took what I got, and I tried to put as much of my own experience as possible into them to make them more enjoyable for the students."
Lee's favorite aspect of teaching at the school is interacting with the students, he said. He loves being in class with students and letting them have fun conversations, he said. "It's the inside jokes, little things like, 'Yo, did you watch a show?' and being able to chat with y'all as people."
Lee will miss getting to hear "high school humor" on a daily basis, he said. He is only three years out of college and has enjoyed working with students who have exposure to similar social media, he said.
Elias Romero (12) loved how Lee would always stop class to talk about current events and other topics that his students care about, he said. "I don't think that really happened in a lot of other classes, and it's often kind of overlooked."
Ghosh found that Lee did an excellent job of making sure that all of his students are comprehending the material while also being challenged, he said. "He wasn't afraid to go on a little tangent for five minutes, indulge me in whatever I was talking about, because he had a really masterful control over everybody in the class and always made sure that they were engaged and learning in the ways that they were comfortable with."
English teacher Stan Lau first met Lee at the new faculty orientation in 2019, he said. "It felt great to see another Asian guy because there aren't always a lot of us in independent schools," he said. He also immediately noticed that Lee has style, Lau said. Lee has many really cool shirts and an energy level that allows him to be very engaging, he said.
While Lee applied for jobs at many different schools, he settled on the school since it was the only institution where he met a person of color in the computer science  department, he said. Former computer science teacher Danah Screen served as his mentor at the school and was the person he could go to for questions, Lee said. 
Lee grew up in New York City and attended Stuyvesant high school. Given his familiarity with a large public high school, there was a culture shock when he first arrived at the school, he said. "I was used to rooms with 30, 40 kids, 1000 kids per grade where you don't really get to know your teachers because there's 40 other kids in the room," he said. In contrast, he has found that students at the school already knew how to send emails, meet with their teachers, and schedule office hours, he said. These attributes made Lee feel like he was teaching at a small college, he said.
Lau also believes that Lee brought interesting perspectives to the community, he said. Since Lee is a recent college graduate, he is up to date on all of the newest research and is able to bring that information to his classes, Lau said.
Lee was a co-facilitator of the Asian Pacific Islander Desi American (APIDA) affinity space with Lau, Lau said. "When there was the whole shooting massacre in Atlanta against Asian Americans, it was a moment when I could lean on individuals such as Mr. Lee to talk through my own feelings and anxieties," Lau said. "It was a way to be there for each other in a different capacity that wasn't just strictly academic."
English teacher Jennifer Huang was another co-facilitator of the APIDA affinity space with Lee. She also remembers how Lee took charge after the Atlanta shooting and put in a lot of effort to help the group navigate such fraught territory, she said. "It was another moment where I really appreciated having him as a colleague and also as a friend," Huang said. "He was just a good source of steady, quiet wisdom."
Lau remembers getting dinner with Lee one night in Chinatown and how they conversed in Cantonese, Lau's first language, he said. "Just talking with him was really powerful," Lau said. "I think what was so wonderful was, I could see a younger version of myself in him as we chatted about teaching and living in the city."
"While it is a tremendous loss for the school, Mr. Lee is going to be an incredible educator wherever he ends up," Lau said. "The fact that he discovered that working in education is something that's valuable to him, is something that will in a lot of ways guide him, and I hope he listens to that."