Summer Reviews
Stranger Things: Season 4
Rating: 3.5/5
After waiting three years for "Stranger Things" season four, it was finally released in two parts. As a longtime fan, I was excited to binge the new season that centers on Vecna, a monster who peers into the minds of traumatized people. However, my pent-up excitement led to disappointment as the character development and the plot lines fell short of my expectations. In this review, I will dig into various plots from the season, so: SPOILER WARNING! 
In season four, characters split into groups with separate storylines in different locations. Hopper, Joyce, and Murray head to Russia; Will, Mike, Jonathan, and Argyle travel to California; Eleven and Dr. Brenner are back to the lab; Max, Lucas, Dustin, Steve, Nancy, Robin, and Eddie remain in Hawkins.
Due to this disconnected format, the show did not develop the main characters as well as it had previously. Instead, the writers added new characters, such as Eddie, who played minimal roles. All of his scenes seemed to take up screen time which could have been used to better develop other characters. After Eddie died at the end of the season, his plot felt pointless. His death was even more frustrating because he was given plenty of screentime, yet I did not connect with his character and was not sad. Although Will had an important realization about his sexuality —  a nice break from his neck touching and shuddering when the Mind Flayer took over his body in season two — there was no real character development since his scenes revolved around his best friend Mike, whom he might have a crush on.
Something I did like about this season was its use of music to enhance the plot. It featured pop hit "Running Up That Hill" and rock song "Master of Puppets." I found it interesting how Vecna was controlled by music when Max escaped from him, as "Running Up That Hill" played in the background. Vecna held Max's body and was about to kill her when Max realized she could play music to distract Vecna and escape from the Upside Down. The song has an apocalyptic energy, so it fits perfectly during that scene.
I enjoyed the Hopper in Russia plotline, because it was fun to watch the crazy chase that Joyce and Murray went on to save Hopper from prison. Joyce and Murray learn how to fly a plane, sprint through mounds of snow, and fight the Demogorgon, a man-eating monster, to return Hopper safely to Hawkins. The cinematography in these scenes was near perfect; the wintry landscape and fast-angle shots darting from Hopper, to the guards, and to the Demogorgon in their fight scene was particularly captivating.
Although this season had some great plot moments, the character development was lacking. Compared to the masterpiece that was season 3, the show has begun to decline slightly. However, because "Stranger Things" is one of my favorite shows, its "decline" is still thoroughly entertaining and action-packed. I will definitely watch season five — the final season — when it comes out, and hopefully, we won't have to wait another three years!
Renaissance

Rating: 5/5
On July 28, I stayed up until 12:00 a.m. for the release of "RENAISSANCE," Beyoncé's latest album. As soon as I played the first song, I knew that the rest of "RENAISSANCE" was iconic. This album is "Act I" of her pandemic trilogy.  
"RENAISSANCE" opens with "I'M THAT GIRL." It radiates magnetic energy of confidence, female empowerment, and uniqueness that spans the rest of the album.
I love that "RENAISSANCE" plays with a variety of genres and  They come together in the album and revitalize the listening experience. Beyoncé gives us "ENERGY," "MOVE," and "HEATED" tracks with afro-type beats and an emphasis on drums and bass. Afrobeats will always have my heart, and she incorporates this style while spotlighting African music. Meanwhile, she gives "COZY" vibes with an 80s house groove that makes me want to dance.
Beyoncé brings listeners to church with "CHURCH GIRL," a song infused with R&B, gospel, and hip-hop. The track describes what a 'church girl' should not be caught doing, while layering voices and harmonies that mimic a gospel choir. This track is a blessing.
She then includes "THIQUE," with trap-like features and an exciting hyper pop track that gets "ALL UP IN YOUR MIND." 
Although "PLASTIC OFF THE SOFA" is a change in pace from the other tracks, I love its sophisticated riffs and passion, an authentic Beyoncé touch that has the singer in me internally screaming.
I have been listening to the lead single,"BREAK MY SOUL" on repeat. It is inspired by the 9s dance genre with invigorating vocals and a pumped-up beat.
Each song flows into the next, making it seem as though the album lasts forever in the best way. Listen to the album if you want to try something new and have an out-of-body experience from Beyonce's range. 
"RENAISSANCE" refers to the rebirth of retro genres and a new era for music and can be traced back to the cultural revival of art, creativity, and music that occurred in the 20s and 30s in Harlem by Black Americans. But it's also Beyoncé's rebirth. The Queen really outdid herself this time — and she's just getting started.
The Rise of Gru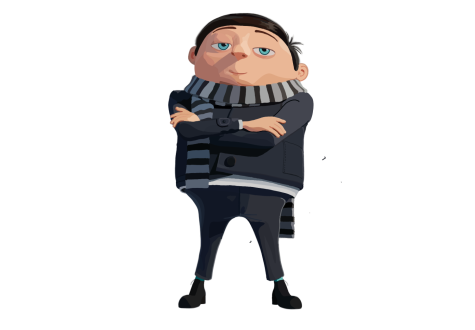 Rating: 3.5/5
If you're a fan of wholesome movies, "Minions: The Rise of Gru" is a great pick. It is the fifth movie of the franchise, following the three "Despicable Me" movies and the "Minions" spinoff about the history of the minions.
"Rise of Gru" travels back to when Gru was in elementary school. Although the movie is about all the minions, it focuses on Bob, Kevin, Otto, and Stuart as they help young Gru join the Vicious 6, a famous villain gang. However, after Gru steals a special gem that the Vicious 6 was trying to take themselves, they kidnap Gru and his minions. The rest of the film follows them as they stage their escape. Although the chaotic and immature plot entertained me, I did not find the movie particularly funny or action-packed, mostly because it was targeted toward a younger audience.
I watched this movie after seeing the viral minion trends on TikTok. My friends and I wanted to follow "GentleMinions," a trend where teens go to the theater in suits as if it were a high-class event, but we did not have suits on hand (at our theater, only five of the 40 people wore formal attire).
The movie has Asian representation — it takes place during Chinese New Year, the gem is  connected to the Chinese Zodiacs, and Kevin, Stuart, and Bob learn kung fu in Chinatown from a Chinese acupuncturist. However, the representation felt forced because there was no purpose and no education on Chinese culture other than a rushed kung fu montage. The movie made sense to me because I knew about Chinese New Year, but if I had not known about those traditions, the usage of Chinese culture would have been confusing.
I would not have watched "Rise of Gru" if not for the trends and nostalgia from the earlier movies, and I would not watch it again. The movie was quick and memorable, though the plot was not exciting now that I am a lot older than I was the last time I watched Minions.
Harry's House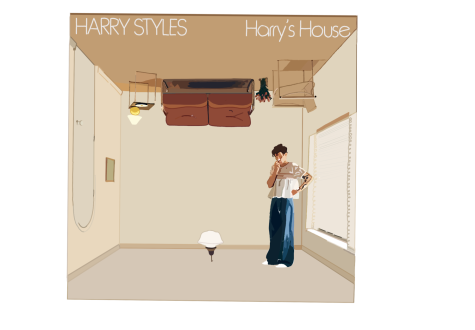 Rating: 5/5
Released at the end of May, Harry Styles' third solo LP, "Harry's House," is the perfect summer album. The 13-song tracklist contains the right mix of fun, lighthearted, and upbeat songs and slower, more personal tunes. Listening to the album, it truly feels as if I am in his house.
The lead single, "As It Was," has emotional lyrics and an upbeat sound that symbolizes the changes in his life. The song deserves the hype, though I would argue that it is not his best song in the album.
The album's highlights are "Matilda," "Little Freak," and "Satellite." "Matilda" is a deeply personal song, arguably the most emotional on the album, with a theme of abandonment, based on Roald Dahl's "Matilda." Listening to this song before my last year of high school feels nostalgic. The song has a much slower tempo contrasting many of his other songs. It's a very sad song, but a must-listen.
"Little Freak" is a reflection of a relationship that never truly started. Similar to "Matilda," there is not much music in the background, so it highlights Styles' voice. After seeing this song live, it is clearly a fan favorite — especially with the whole audience screaming the iconic lyric, "you never saw my birthmark." 
"Satellite" is about the feeling that you are meant to be with a certain person. My favorite part of the song is the explosive ending with strong drums and Styles' echoey voice. This track is truly the showstopper at his "Love On Tour" concerts, and one of my favorite performances of his. 
"Harry's House" feels personal and nostalgic, as it reflects on his life. It truly feels like I get a glimpse into Styles' head — or, as the title indicates, his "house." Seeing the album performed live made me love it even more. Styles truly has an impeccable stage presence from his pure enjoyment of his music and, of course, his iconic dance moves. "Harry's House" is some of Styles' best work yet, and definitely a no-skip album.
Purple Hearts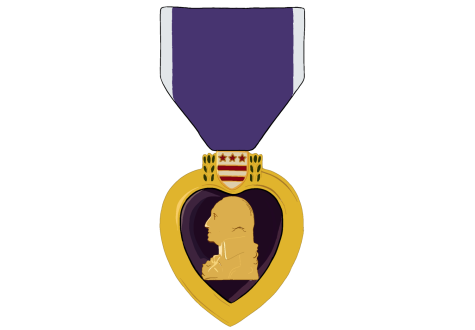 Rating: 3/5
Released on July 29, "Purple Hearts," has garnered over 100 million hours of views and has become one of Netflix's most-watched movies. If you have scrolled through Netflix or social media, you have probably heard of this film. It is one of the most heartbreaking and intense romantic dramas of the year, following two characters that could not be any more different. They fake a marriage to receive government benefits and ultimately fall in love.
The story takes place in Austin, Texas where Cassie, an aspiring singer, lives. As a Type 1 diabetic struggling to make a living, Cassie can't afford the insulin shots she needs to survive. Luke is a troubled marine who owes money to his dealer after using drugs to cope with his mother's death.
As an avid romance movie watcher, I immediately wanted to watch Purple Hearts when I first saw it on Netflix. I knew that it was a typical "opposites attract" movie and that by the end, they fall in love. However, this movie was different from previous romantic films I have watched, because it not only touches on Cassie and Luke's opposite personalities, but also their contrasting political beliefs. I was intrigued to see how they would integrate current political issues within a romantic storyline. 
Due to the characters' differing political ideologies, it was surprising that they fell in love by the end of the film. Although I think it would be difficult to see beyond their political views, we can at least try to understand why the other side views it that way. 
After the movie received backlash on Twitter for romanticizing the U.S. military's invasion of Iraq and excusing racism, the director and actors defended the film for representing both sides of the issue. While it does represent the current political spectrum, I think the movie never addresses how they were able to get over their differences so quickly. I was disappointed that there wasn't a scene where Luke and Cassie talked through why they had opposing views or how they could overcome them. Instead, the movie skipped to the two falling in love, which made me agree with some of the critiques of how the movie ignored their ideological differences.
Although these gaps could be problematic, I still believe this movie is a classic feel-good drama and one that I recommend watching.