Class of 2029 welcomes back McNally as new Dean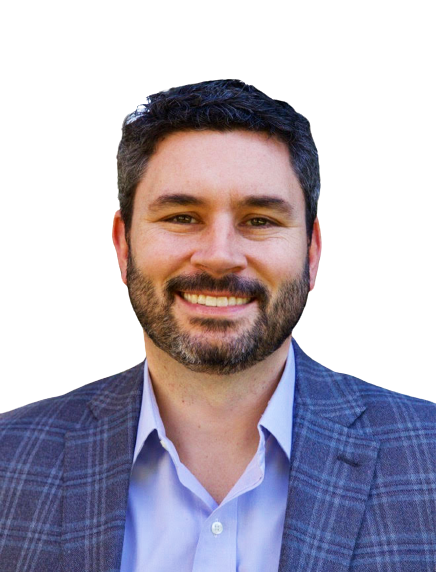 After a two year absence, Middle Division (MD) history teacher John McNally has returned as the new Dean of the Class of 2029, taking over for former MD dean and Spanish teacher Carlos Aguilar who returned to teaching full time.
Having worked at the school for nine years, McNally decided to pursue a leadership-based role, he said. "I know the school, I know the families, I know the administration, so it was a really good fit."
Before applying for this position, he took a two year leave to work on a Masters in Education in Curriculum Design at Columbia University's Teachers College, which he will complete this October, he said. He was planning to return to Columbia University in the fall for a School Building Leader certificate, but then decided not to when he learned of the opportunity to become dean.
A committee of seven teachers assembled from MD leadership chose the new dean, MD Dean of Faculty Eva Abbamonte said. They sent a job description to the school's faculty with qualities that they looked for in a dean: interpersonal skills, the capacity to interact with kids in a social and emotional manner, and the ability to work well with the faculty and with families, Abbamonte said.
The hiring committee wanted candidates to be familiar with the students and the school community, Abbamonte said. "One of the characteristics that Mr. McNally had, is that he had been an advisor quite a bit, and he was awesome."
Applicants explained why they were interested in the position and sent in their resumes, Abbamonte said. The committee conducted interviews, either in-person or on Zoom. Once the committee made their decision, Head of the MD Javaid Khan informed McNally that he had been chosen.
Abbamonte and McNally had worked together as co-chairs of the History Department, so she is pleased to work with him again as an administrator, she said. "He's going to exceed our expectations, and our expectations were already quite high."
It will be a smooth transition because McNally has known Aguilar for 11 years, McNally said. As Dean, he is tasked with ensuring that all students are supported, and he plans to do so by communicating with advisors to make sure everyone is on the same page with whatever they are working on, he said. "The big thing is communicating higher to Mr. Khan and Dr. Kelly and […] to advisors, and to students and to parents."
Additionally, McNally hopes to coordinate grade meetings, address emergencies, and set up activities for advisories and the grade, he said. He expects his days to be filled with emails and phone calls to make sure everything runs smoothly, as well as teaching and meeting with students and teachers, he said.
Over the summer, Abbamonte attended Dorr with her advisory and saw McNally embracing his new role as a dean, she said. "He's just really warm, he's really open, he's got a great sense of humor, he has a great laugh […] he's really great with parents."
As the year begins, McNally looks forward to getting to know his class, especially after meeting some of them at Dorr orientation, he said. "Being able to move up with the students for three years and get to know them in such a close manner is pretty awesome," he said. 
The MD is facing a number of administrative changes after Service Learning Coordinator Caitlin Hickerson and Advisory Coordinator Norma Rodriguez stepped down last year, McNally said. Program Associate of the Center for Community Values & Action (CCVA) Conasia Watts and Spanish teacher Arni Alvarez will replace them.
As a result of these changes, one of McNally's main goals is to create a smooth transition and a good foundation with the members in new positions, he said. "There was a lot of institutional knowledge with Ms. Rodriguez and Ms. Hickerson, who had been here for thirteen years," he said. "Building up the systems and all the coordination is my big plan."
McNally also aims to create a sense of community among the sixth graders and make them feel supported, he said. He hopes that restoring a sense of normalcy will help, which he plans to achieve through the new Dorr Orientation program and in-person grade meetings and assemblies.