Alvarez takes over for Norma Rodriguez as MD Advisory Coordinator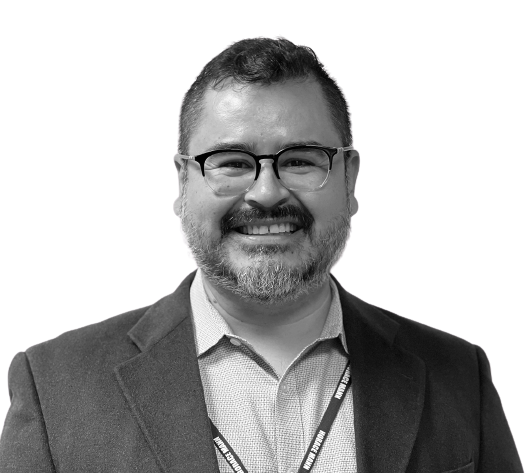 After three years as the Middle Division (MD) Advisory Coordinator, Norma Rodriguez retired last year and passed the role to MD Spanish teacher Arni Alvarez. 
Alvarez and Rodriguez shared an advisory for the past two years. She served as a mentor and a good friend, Alvarez said. This relationship prompted Alvarez to consider taking on the Advisory Coordinator position, he said. "It wasn't a role I anticipated or saw myself in the past, but when I saw the opportunity, I decided to apply."
Alvarez was interviewed by the Head of the MD Javaid Kahn, where he discussed his ideas to continue strengthening the advisory program. A few weeks after his interview, Kahn informed Alvarez that he was selected for the role.
The MD advisory program differs from the Upper Division advisory program because it serves a larger role in the student's day. Each advisory, consisting of 10 to 12 students with one to two advisors, meets everyday from 10 to 10:15 a.m. to discuss day to day agendas, grade-wide issues, or current events. Advisories meet for a full period each week to build deeper connections with peers and advisors. Establishing comfortable communication within a small group is important as each advisory remains the same three years of MD, Alvarez said. "The goal is to become a better Horace Mann citizen at large." 
Advisory should convey citizenship values of the community to students, from learning how to respectfully address their teachers over email to being mindful of the community, Alvarez said. He saw his advisees' enthusiasm when they volunteered at the Bronx Common Pantry. "Observing them show kindness and connect with the larger community was a reflection of what our Advisory Program is."
A new program Alvarez will help implement in advisories is "#WinAtSocial" by The Social Institute, he said. This program consists of eight to 10 interactive lessons that educate students on how to wisely navigate social media. "Nowadays, everybody has a smartphone, and most of our students have access to applications of social media," Alvarez said. Kahn heard about the program through the advisory programs of other schools around the nation, he said. The program will cover specific topics of social media, including TikTok and mental health. 
Advisory is a place to establish connections, sixth grade Dean John McNally said. "The purpose of the advisory program is for advisors to build camaraderie with the students and provide a space that's non academic, where they can make connections, develop their social-emotional learning, and just more empathy and connections with other students."
Olivia Choi (8) enjoys meeting with her advisory everyday as it is a break from academics, she said. 
McNally sees the role of an advisor as someone who will advocate for students and help them navigate the highs and lows of middle school. "An advisor should be someone the students can reach out to if they're having trouble in a subject or an issue in the class so no one falls through the cracks." Because an advisory is a  small group, one advisor can focus on the well-being of all of their students, he said. 
Sarah Korff (8) feels comfortable with her advisory after two years together, she said. For students, advisory is a place to check-in, play games, and discuss more serious topics, Korff said. She is also excited for her advisory to start practicing meditation together once a week.
To plan advisories, Alvarez works alongside Kahn. They use previous years of advisory activities as reference, but tailor each lesson to the needs of the current students, Alvarez said. If he notices a positive trend or issues about friendships, he will plan a conversation about it for the next advisory, he said. Additionally, the necessity of advisory everyday for the MD comes from the developmental needs of middle schoolers. "They need a place where they get daily reminders, news, and guidance," he said.
Eventually, math teacher and advisor Quentin Brooks would like to see activities that bridge different grades in advisory to establish connections and mentorship between the older and younger students, he said. This week the advisors are combining the sixth graders with the eighth graders to create reading groups for the MD summer reading book, Rolling Warrior, Brooks said.
While Korff enjoys seeing her advisory everyday, she would also like to see flexibility in the schedule. "Sometimes we have a lot of work, so having a 15 minute period to study would be helpful similar to how high-schoolers have break during this time," she said.