Where's the respect? Take student athletes seriously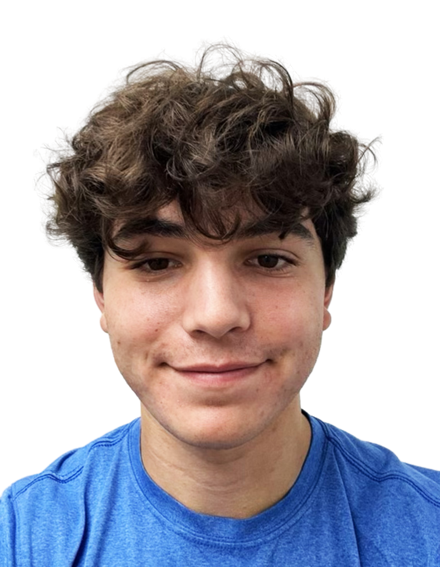 Imagine this: it's the night before the biggest game of your team's season, and you don't have a place to practice.
The Boys Varsity Basketball team didn't have to imagine this scenario. It happened before the 2022 Buzzell Game when we lost to Riverdale by just seven points. Would having a place to practice the night help finalize our defensive gameplan and plays have actually helped in the game? Maybe, maybe not, but we'll never know — after we found out that the gyms on our campus were taken, we walked to the Lower School only to find that their gym was also being used, leaving us little time to practice that day. This disorganization is just one of the many issues that stem from the lack of a strong athletic culture at Horace Mann. 
The commitment of a student athlete at Horace Mann is one of the most time consuming extracurriculars on campus. We give up weeks of our vacations for practice and have games over weekends. Regardless of a big project or standardized test the next day, if we are required to be at the practice or game, we happily will be. For those of us who play at higher levels, we often play on club teams outside of school and put in extra training hours. For me, playing baseball outside of school has been a huge commitment. Going from two hours of basketball practice at school, to a training session for baseball, then studying for a big test the next day is not an easy routine.
For all the work that we put in, it is fair to expect that we have adequate practice and playing facilities available. It takes a lot of planning, logistics, and flexibility to accommodate all the teams. With a plan, coaches can organize practice around what is available. But, to not have space to practice the night before Buzzell? To sideline Boys Varsity Soccer's Homecoming game on the smaller Four Acres field? Why not let them play Friday instead? Not to mention the bumpy Baseball and Softball fields last Spring that were not just embarrassing to play on but  were dangerous (the turf was replaced this summer, for which I am thankful).
Horace Mann is known as a strong academic institution, but too often our athletics are thought of as a joke. Academics and athletics can coexist. Across the top-ranked high schools and colleges in the nation, you will find vibrant athletic programs and cultures alongside stellar academics. Just look at high schools like Harvard-Westlake and Brunswick, and universities like Duke, Vanderbilt, Princeton, and Stanford. It might not be a 50-50 balance, but there are small steps that we can take to improve the student body's attitude towards athletics, students' pride in our school, and from there, our athletes' competitive ability.
When athletes put on our maroon and white jerseys, we want to play for a crowd that is proud of us and of our school. Any athlete knows that playing in front of a big audience brings an unmatched adrenaline rush. This year, I attended the first two home games for Varsity Football and had two disappointing takeaways: there were more students from Riverdale than Horace Mann at a game on our campus, and there were practically no students at the second game against Newark Academy. Football games, and any important sports event, should be big events with big crowds. Being able to come to campus on a Saturday is an opportunity we are fortunate to have, yet few of us took advantage of it.
Students at Horace Mann lack school spirit. Opposing schools in our area have Friday night football or soccer games where the stands are packed, basketball games where the gym is so loud you can't hear yourself think, and volleyball games where the stands are filled with students cheering on their peers. Students support their peers whether or not they are involved with athletics.
How can we bring more excitement to big Varsity sports games? Location and timing is a significant challenge. How can everyone get home from an evening game or to the Saturday football games if they can't drive or don't want to spend money on an Uber? Making games more accessible for students to attend would be a starting point. Usually, the Friday night Varsity Basketball games start at 5 p.m. and the attendance is minimal because the late buses leave at 6 p.m. A solution for both the later Friday night games and the Saturday Football games could be to have two buses running to the East and West sides of Manhattan, where most students reside, that leave at the end of the game.
Another solution is to advertise sports games more. Students use social media and team spirit to promote their games, and Sr. Dalo mentions them in his weekly previews; the school can put up posters around the campus and on the monitors telling everyone when and where the games are. Last year, the Marathon Softball event drew more students to the Varsity Baseball game against Riverdale than any other sports games that season. It was well advertised, there were food trucks, and people could participate in additional activities that gave them incentive to attend. 
It doesn't just have to be school-sponsored events like Marathon Softball. Students can build hype themselves: during Basketball season, there was a big Friday game against Trinity where the students promoted the game as a "blackout" and everyone wore black attire. People made posters and even set up a fake "ESPN" table as students were walking in. The gym was loud, people were excited to be there, and it was one of the best games we played all season because we had our peers there to support us. 
Sure, the teams at Horace Mann are not always the most successful and exciting to watch, and that might explain why students don't show up to watch games. However, I believe this is merely an excuse. Many teams at Horace Mann are successful and it is always fun to attend a match where your friends are putting it all out there to win for the school. If attendance at games increases, maybe our teams will feel more support and show it in their records at the end of the season.
Last spring, the baseball team had a fun and winning culture. It started from Coach Russo's motivation, continued with good senior leadership, and spread to the rest of the team who wanted to win, as support from the student body motivated us to take pride in our team and the school that we represent. If we want more teams at the school to succeed like Varsity Baseball did, we need to take action on these changes. Encourage your peers, create events around games, and get excited about taking part in improving the culture of athletics at Horace Mann.
We are an institution with great resources, people, and means; it would not take much to unite our community around an energetic athletic culture and support the student athletes that commit so much of themselves to our school.