A Messy, Messi Tournament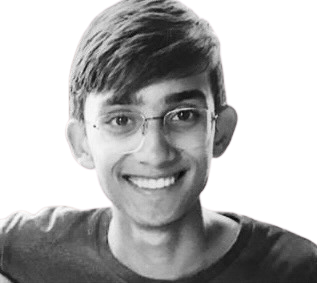 "The little boy from Rosario, Argentina, on behalf of every little boy wearing his shirt. Messi on a million backs. Messi for a million flashbulbs…one kick of the football. He's done it before…he must do it now. Messi must."
I was one of those little boys, sitting late at night during my summer break in India with wide eyes glued to the dim, box-shaped television set. My nine-year-old heart shattered as Lionel Messi skied that free kick, missing his chance to lay his hands on the golden trophy in Brazil.
The 2022 FIFA World Cup is Messi's last chance to make up for that loss in the 2014 final and earn the most storied title in football. Millions of fans like me are watching with bated breath as the 5'7 magician from Argentina takes on this final journey with his strongest-ever group of international teammates: the reigning champions of the 2021 Copa America.
My support in this World Cup for Messi and his band of Argentines, despite my British and American citizenship, is emblematic of what being a football fan is about: love for something more than just the political boundaries of a country — love for "the beautiful game." But hosting the World Cup in Qatar — controversial for its treatment of the migrant workers who constructed the stadiums for this tournament and its oppressive laws against LGBTQ+ right — has alerted fans to a darker side of the sport. 
Host nations for World Cups have traditionally been selected with the game's best interests in mind. Holding the 2010 World Cup in South Africa, for instance, contributed to the promotion and growth of the sport in a continent that has historically been overlooked due to more lucrative opportunities in European football. In contrast, FIFA's acceptance of Russian and Qatari bribes to grant both nations the 2018 and 2022 World Cups represents the triumph of financial corruption within football authorities. 
The consequences of choosing such nations have not been trivial. For Russia, the opportunity to host the world's most-watched sporting event gave Vladimir Putin the veneer of international respectability he needed before catching the globe off-guard with his invasion of Ukraine only a few years later. Awarding hosting rights to Qatar directly caused problems: the nation's lack of stadiums, hotels, and other infrastructure necessary for a successful tournament meant that poorly paid migrant workers had to toil in dangerously hot weather and hazardous working conditions. Thousands died on the job. 
Fans cannot let the Qatari government and FIFA officials win the World Cup. Calling attention to the corruption and embracing the sport's excitement are not mutually exclusive. If anything, watching the matches allows us to tune into global struggles, even beyond those in Qatar. A particularly inspiring political moment from the tournament was the Iranian team's courageous refusal to sing their national anthem, showing solidarity with protestors back in Iran who are resisting their government's theocratic tyranny. Another was the Moroccan team's waving of the Palestinian flag, reminding the nations of the world not to forget those who are still fighting for a sovereign nation of their own. International sports tournaments provide us with a unique opportunity to learn about and stand with the oppressed anywhere––whether they're migrant workers exploited by their state, women fighting religious autocrats, or people living under occupation. 
Qatar can try to sport-wash its government's record, and FIFA can try to hide its corruption, but football will never belong to the authoritarians of the world. It belongs to the fans whose teams give them a voice on the global stage, who see beauty, unity, and purpose in every dribble and step-over. And it belongs to Lionel Messi, the son of a factory worker who went on to become the greatest player of all time and now carries the hopes of an entire nation on his back.
At this World Cup, let's support our teams and their worthy causes.