Memories of MoMo: A tribute to Maurice Campbell '21
On December 20th of this academic year, we said goodbye to one of the world's true superheroes, Maurice Anthony Campbell, II, also known as Moe, after a four and a half year battle with cancer. 
As we all know, Maurice loved to help others, even when he was struggling most. I'll never forget the day I was nudging him during his freshman year at Penn to hear that he was OK, and he responded with "everyone is great." When I pushed back, and reminded him that the news shared is terrific but that I was asking about him, he responded with the name of a middle school student and a cell phone number noting that this student needed an iPad. Well, as the HMers know, I give away iPads like Chicklets. So, I called the number, and after a rather awkward conversation, including making arrangements for the student to have an iPad, I called Maurice, Jr. and shared my astonishment that the student I'd just hung up with didn't go to Horace Mann School. With that chuckle and, I'm sure, huge smile, Maurice responded with his classic 'OK…' but the kid still needs an iPad! Apparently, Maurice. had introduced me to the sibling of someone he met at Penn. Nothing stopped Maurice from getting help for someone in need.
— Head of School Dr. Tom Kelly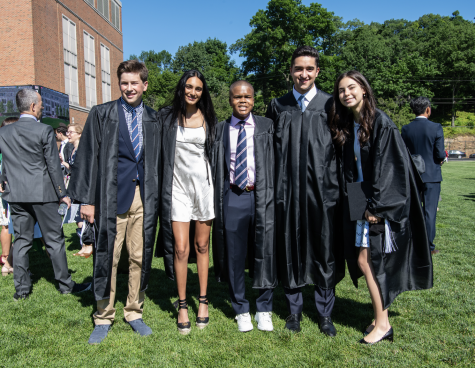 I was fortunate enough to spend some time with MoMo a few days before he left us, and when I began to tear up, he immediately responded with "No, Don't cry Dr. S!!!" and was adamant that I stay positive. But over my four years of getting to know him, I realize that's him, despite everything he had to overcome and go through, he did it with a strong sense of positivity and grace.
I was always astonished how determined MoMo was to keep up with his work and not be treated differently than his peers, despite the health risks that made his life outside of school so vastly different than all of his classmates. Throughout his marathon of treatments, he kept showing up, day after day, ready to learn and participate. MoMo would set up regular appointments with me after his treatments to catch up on what he missed and I was always impressed with his initiative to learn the material independently so that when he came to me he would just ask a few clarifying questions before he would say "I got this, I am good" and in the next breath would say "So, what did you do this weekend?!" . Our period long meetings turned into us doing 5 minutes of math and 35 minutes of chatting about life. We talked a lot about our love of food and favorite Westchester restaurants, my kids, his hockey and friends, and our families. 
It was clear to me that MoMo understood his life was different from his friends but he never wanted people to feel sorry for him. In fact, he wanted to be treated like any other student, and during his time at HM he worked hard to maintain relationships with his peers and participated in student life as much as he could along with his hockey team outside of school. When I went to visit him, his HM diploma was proudly displayed above his bed, and hockey memorabilia surrounded his room. Despite his exhaustion, he managed to ask me about HM life, my kids, and if I still ride my peloton, which made me laugh inside. If you know MoMo well, you know that his facial expressions can say a thousand words. In the middle of my visit, after some moments of silence had passed, he asked, "What did they tell you?", and when I asked him to clarify he said, "Did they tell you how long I have left?". After assuring him that I didn't have that answer, he immediately responded with "Don't lie to me!!!". Now although the conversation was very heavy and sad, in that moment, it made me see the life in MoMo. I could just see him saying that to me with a little side eye and sly smile to match the little snarky tone that came with it. That was MoMo. If he had an opinion on something, you could hear it in his tone, and just see it on his face. I will forever miss our real talk conversations, our hugs, and most of all, the "I love yous" that we always said to each other before would say our goodbyes.
— Dean of the Class of '26 Dr. Shalini Sudarsanan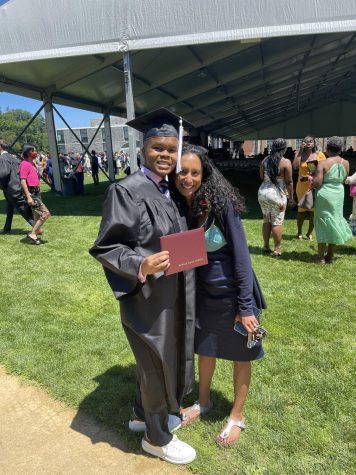 I am forever grateful to have become close friends with Momo on the music trip to Hawaii. Our senses of humor were so similar which made for uncontrollable laughter throughout the entire week. We laughed at the silliest things, like how the grilled cheese sandwich was written as "sammich" on a menu. He ended up asking me to prom by writing "want to share a grilled cheese sammich at prom?" It was never what we were talking about exactly, but the way that we felt so aligned in our collective energy. When we were together, I felt so at peace and full of love and joy.
— Kate Bown '21