MD and UD dancers spin across stage at Winter Dance Concert
The Horace Mann Dance Company (HMDC) performed "Re:Move!", the Upper (UD) and Middle Division (MD) Winter Dance Concert in Gross Theatre last Friday. It was the first in-person dance event since the pandemic and the first concert to combine UD and MD participants.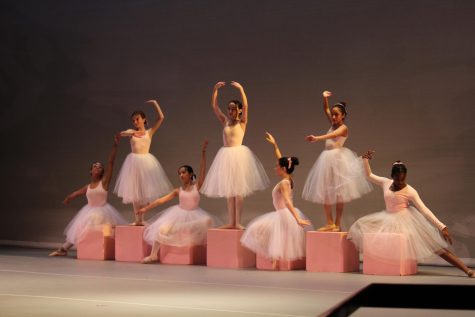 33 dancers participated in the show's 11 numbers, choreographed by dance teachers Angela Patmon and Patrick O'Neill. The numbers varied in style, from ballet and hip hop to contemporary and tap. Patmon and O'Neill also designed the costumes, while Devan Joseph (11) designed the lighting to match each performance.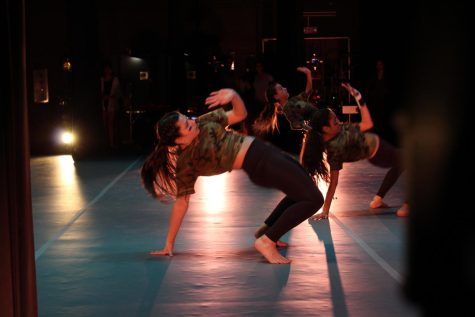 Patmon and O'Neill started planning for "Re:Move!" in the spring of 2022, Patmon said. Starting in October, the HMDC met on Mondays, Wednesdays, or Thursdays to learn choreography and rehearse. "A lot of the dances were inspired from my childhood years. Many of the pre-performance rituals, gathering in a circle, would come from my experience as a cheerleader and dancer."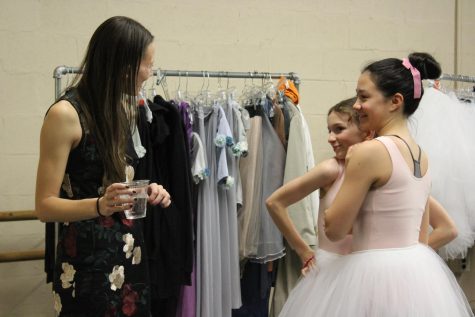 HMDC Co-President Jillian Lee (12) performed four dances that included modern, contemporary, and ballet styles. It was her first time doing an in-person dance show at the school so she was very excited, Lee said "When COVID hit, we had to film our choreography either in the studio with masks on or film little snippets at home. Being in person allowed us to connect and have a unique experience that we didn't get in past years."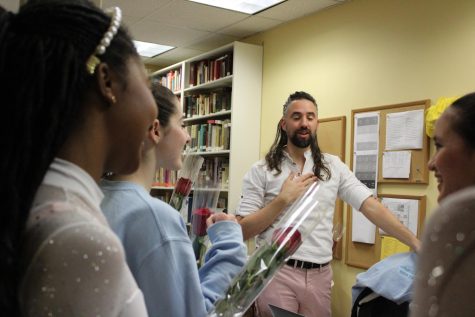 Rhea Singh (10) also took part in the concert. She danced in a contemporary piece, choreographed by Patmon, to "Fight Song" by Rachel Platten which included difficult moves including a lift. "The piece was quicker, featuring lengthy movements at a pace that was faster than a lyrical style dance, which is what I'm normally used to," she said. "Although it was a struggle for some time, the team ultimately succeeded and perfected the lift, working together as a unit."
Lee also faced some challenges with her stamina, strength, and patience for the longer numbers. "I had never danced in one piece for that long, but it was important because we got to collaborate with the choreographers and add some of our own moves."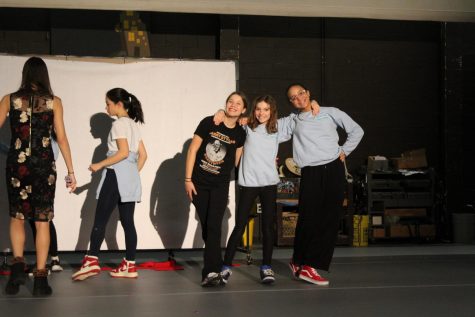 Having the MD and UD dance together in the same concert thrilled Patmon, she said. "While the MD dancers were bold and ready to perform, it was important for them to have UD students to look up to and guide them throughout the process."
Vivianna Ding (6) performed in three pieces: contemporary, hip hop, and rhythm. Being new to Horace Mann, she joined the concert to meet new friends and utilize her past experience with dance. Since she was used to performing solo, working in a group was the hardest part, she said.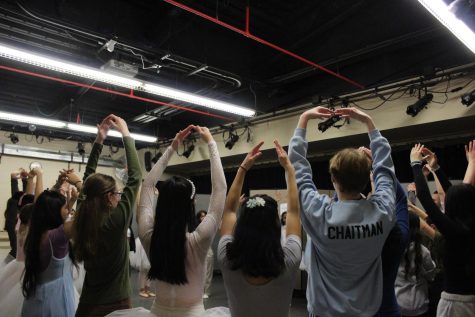 Ding was surprised that the HMDC could pull off a successful concert with so little time to prepare, she said. Many times, dancers wouldn't be able to make it to the practices, but the dancers were able to catch on quickly."I was impressed with how good the Upper Division dancers were, and I want to continue dancing for the HMDC."