Varsity Wrestling tackles opponents, makes impression at Mayor's Cup 
Five Lions on the Varsity Wrestling Team placed within the top ten winners of their weight classes at The Mayor's Cup tournament last Saturday.
The New York City high school championship included the top 16 wrestlers in each weight class. This year was the first time that three private schools — Horace Mann, Collegiate, and Poly Prep — placed in the top ten winners, Quilty said. "It gives us a sense of pride, especially with this young team, that even as a small school we are able to compete with the larger ones," he said. "It also gave a chance for the teams in the [New York State Association of Independent Schools] to prove they could compete with other schools."
Jovanny Nazario (11) had the highest results of the team, placing second in his weight class. Nazario was the first Lion to become a finalist in many years. Last year, he finished fourth in the tournament. "My goal for this tournament was to finish higher than last year — which I accomplished," Nazario said. "Next year my goal is to finish first."
Krish Gandhi (11) finished fourth in his weight class.
Ivan Dolphan (11) finished eighth in his weight class after losing in triple overtime. "It was really exhausting, but I pushed through it," he said.
Quilty said he was impressed by Dolphan's ability to finish the match because triple overtime is rare, more time consuming, and requires tremendous amounts of stamina compared to a typical match.
"It was the longest match I've ever seen," Nazario said.
Co-Captains Sam Korff (12) and Lucas Borini both finished sixth in their respective weight classes. It was Korff's first Mayor's Cup due to a combination of injuries and the pandemic. "This win means a lot for our team going into the future," he said. "Our team is still young. The biggest finishes for us were both juniors and second-year wrestlers. I have no doubt that next year, the team will repeat its success.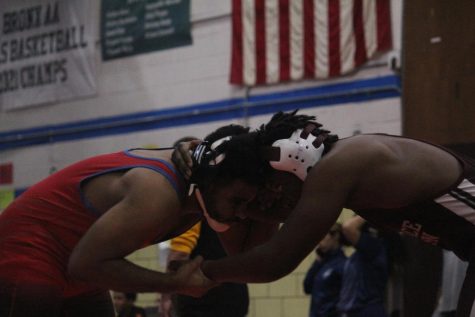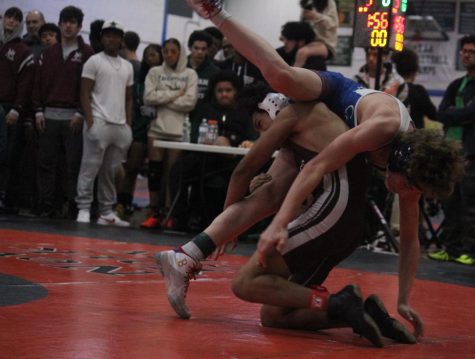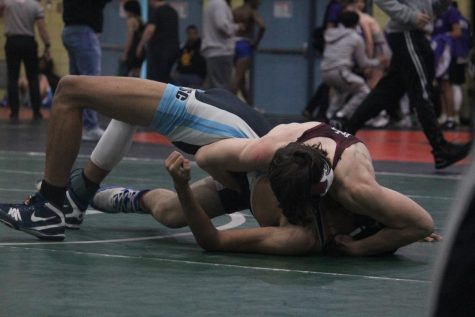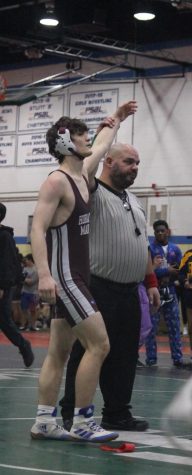 Photos courtesy of Luke Harris