Four Middle Schoolers share their after school hobbies
Anisa Javaid – Stage Crew
"It was so cool to see the sets I had spent weeks constructing actually come to life. Watching the musical, I kept being like 'oh, we built that,'" Anisa Javaid (7) said. Using power drills and two-by-four planks, Javaid, a member of Stage Crew, helped create the sets for the Middle Division's (MD) December production of "James and the Giant Peach." 
Javaid was initially interested in stage crew after members of the Upper Division (UD) crew spoke at an assembly, she said. "The high schoolers made theater look so exciting, so me and my friends decided to sign-up. The idea of being in a cast with a lot of other people and making new friends seemed fun."
Leading up to "James and the Giant Peach," the MD stage crew met once a week to craft sections of the set, Javaid said. "We made the frame for the steps that led up to the giant peach." The MD and UD stage crews even collaborated, the middle schoolers worked on parts of the set that the high schoolers had not yet finished, she said.  
As the theater department transitions to MD's spring play "Much Ado About Nothing," Javaid will be preparing for her role as a character in the production, she said.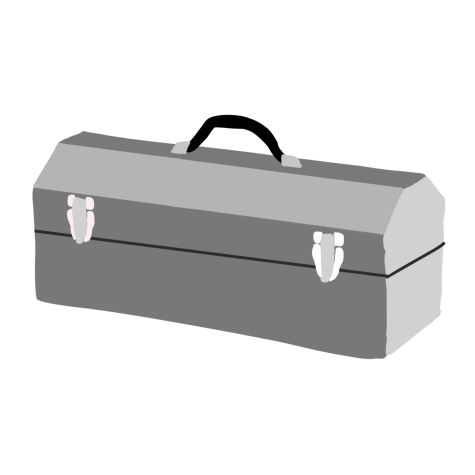 Ethan D'Souza – Model UN
"It's really nice being able to threaten other countries," Ethan D'Souza (7) said. Every Model United Nations (MUN) session, D'Souza represents a different country, from the Dominican Republic to Afghanistan, he said. "We get to embody different countries and propose policies that our country would support," he said. "It's a great way to learn background information about different nations and the current events that are going on around the world." 
During practices, students from the UD MUN team teach D'Souza strategies to improve his performance at conferences such as hand gestures, strategic pauses, and how to grasp viewers' attention with specific words. D'Souza has attended two conferences so far: HoMUNC and Avenues MUNC. "Conferences are super fun because you get to make new friends from other schools while watching other competitors to learn how to improve," he said. At HoMUNC, D'Souza represented Afghanistan and proposed a policy supporting increased freedom of speech, he said. "I collaborated with Germany and Denmark who supported my policy," he said.   
D'Souza hopes to remain on the MUN team in high school, he said. "Someday, I want to be either the United States or France, because they are both powerful countries with lots of influence on food and politics."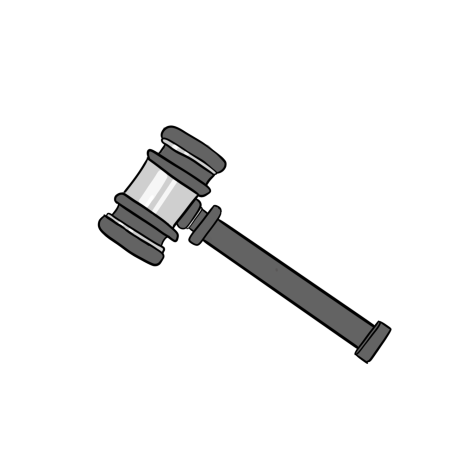 Aideen Kehoe – Harpist
"People usually think of harp music as long and flowy, but Irish music can be surprising — it has a beat to it, it's really a dance," Aideen Kehoe (6) said. "The harp is a beautiful instrument, it has lots of range and can play a bunch of different sounds." Kehoe began playing the harp as an ode to her Irish heritage, she said. "I'm half Irish so my mom thought it would be a good idea for my siblings and I to play an Irish instrument," she said. 
"Before I started playing the harp, all I knew about Irish stuff was the dancing and sausages." After winning a New Jersey Fleadh Cheoil last year — the Irish term for harp competition — Keheo qualified to compete in a larger Fleadh Cheoil in Ireland. "It was my first year competing so I was really surprised when I won," she said. "It was really fun to connect with people who share the same interest as me."
Keheoe meets with her harp teacher for hour-long lessons two times each week and practices for approximately 20 minutes every day, she said. "To be a disciplined player, you need to build up stamina," she said. "We get these calluses on our fingers and can't have long nails, but it gets easier the more you play." 
She can't wait to continue sharing her love of the Irish harp with the MD community, and Kehoe and her sister recently performed at the sixth grade talent show, she said.
Robert Choi – Robotics
"You just have to try again," Robert Choi (6) said. "It can get frustrating sometimes when your robot makes a mistake, but you need to push through." As a member of the MD Robotics team, Choi spends every Wednesday afternoon coding and building robots.
Choi has been participating in robotics since the second grade, he said. "This year my mom asked if I wanted to join the Horace Mann Robotics club — it had food so I decided to try it," he said. "It's fun to make a robot and then drive it around." 
At meetings, Choi and his teammates prepare for the NYC First Lego League competition, he said. "I love the competitive aspect of robotics and getting to collaborate in a team."
This Saturday, the team will compete in the qualifying round of the competition. Their robot will be tested on criteria such as physical abilities, designing, and programming, Choi said. "The robot scores points by pushing around these pieces called energy units," he said. "The maximum amount of points we can score is 410 points."
In the weeks leading up to qualifications, Choi is working extra hard to perfect his robot's performance, he said. "I've done at least 100 practice runs," he said. "Right now, the robot's at 210 points but I'm trying to get it to 295."
Choi balances his time by taking advantage of study hall periods, he said. "This week I'm staying after school three out of five days to work on the robot," he said. "I get home at 7pm so I'll stay up an extra hour later finishing my homework." 
Choi is both excited and nervous for the competition, he said. "It's fun to see how your creation does in a contest. I just hope my robot doesn't do something dumb."