TRASHKETBALL Week 10: HM's foulest start to molder
Say goodbye to Superbowl Sunday. The biggest sporting event of the season is back as players in the least selective athletic league on campus bounce onto the court rejuvenated and ready to grace a crowd of rowdy spectators. 
For the past nail-biting 10 weeks beginning in December, the annual Trashketball season has offered a privileged few students the opportunity to showcase their athletic skills — or lack thereof — to the adoring HM community. During I periods when nothing more important is happening in the gym, teams of students not on either varsity basketball team pounce onto the court and compete in four v. four intramural games. They stumble, shove, and shoot in the hopes of winning the utmost glory: Trashketball Champion.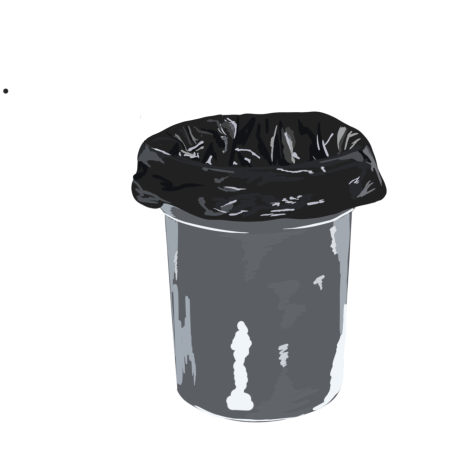 Due to the overwhelming  talent on campus, Trashketball Commissioner (and co-captain of the Bad News Berensons; The Record's faculty advisor; history teacher) David Berenson created two six team leagues to ensure that everyone has equal opportunities to thrash about the court: Filth and Crud. Leading the Filth league undefeated with three wins is the Bad News Berensons (although we may suspect foul play) and dunking their team into the top spot of the Crud league with 3-1 record is  Waste. There's a three way tie for most awful, with Goobers, Vermin and Make A Swish Foundation (maybe they should have wished harder) all sporting embarrassing 0-3 records. 
Last Monday, featured four grim and graceless games. Goobers and Slime also battled it out to see who sink lower in the Crud League. Slime emerged victorious, drubbing Goobers 11-5. 
The Goobers sauntered onto the court during warmup, intimidating team Slime with a flair of mismatched athletic clothes. "We dazzle our opponents not just with our skill but with our dashing outfits," UD English teacher and proud Goober, Dr. Adam Casdin said. " It's like in a movie when you bring out a puppy and then everyone just goes 'awwwww'." 
As the game intensified, Slime's ball repeatedly swished through the net to the sound of enraged Goober fans. "What was that? Was that a pass?" Eva Cambell (12) said. "Get him off the court!" 
"OOOHHHH!" Jahsi Eyre (11) yelled from the bleachers when the Goobers, down three to zero, pulled off a dazzling surprise comeback and sunk their ball into their net. "It's too hot, it's too heated," he said while the players scrambled for the ball and an aroma of expired Axe spray and sweat passed through the stands.
As half time hit, the Goobers huddled together, emerging with matching Cindy Loo ponytails as Casdin yelled "we are all in" from the sidelines. 
However, Goober's triumph was short-lived. In a fit of passion, Matteo Monti (11) scored two 
screamers from the two-point-line and ended the game with a resounding victory for Slime. "That boy's a bucket," Campbell said in awe from the bleachers.  
"The other teams are a lot better than we are — our draft sucks," Slime co-captain Ava Gersten (12) said as her team retreated from the court, downtrodden. All hope is not lost, she said. "I'm feeling an underdog comeback though. Watch out."
On the other side of the lower gym, BasketCases demolished Vermin 11-1, ranked fourth and fifth in Filth. "You put the trash in Trashketball," first overall draft pick Larry Tao (12) said, taunting Vermin between consecutive slam dunks.  
In a Trashketball career high reminiscent of Tao's namesake, former Celtics power forward Larry the Legend, Tao scored seven out of the 11 game points.  he said. "No one in the league can guard me so it's really nothing. It's light work, to be honest." Tao claims it has been impossible to have a minute alone without his phone blowing up from college scouts who have heard word about his Trashketball skills. "I'm just too good." 
The win was especially sweet due to the previous hardships the BasketCases have suffered throughout the season, Mira Bansal (11) said. "Last game there were like five people," she said. "Mr. Boller, a guy who broke his arm, a girl who had to leave early, Larry, and Jake." After this comeback, Bansal is confident about the BasketCases chances at the championship, she said. "I spent $120 on matching t-shirts so that means we have to win." 
While action was erupting on the court, non-playing Trashketball teams plotted tirelessly for the crown.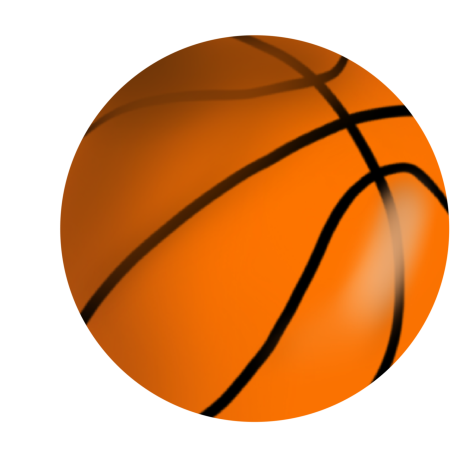 Clio Rao (12) is positive her team, Riffraff, ranked second in the Filth Leaguewith a record of 3 to 1, will clinch the championship. "It's been awesome to watch my team defy the odds," she said. "A lot of people said that I drafted a horrible team and wasted my high draft picks, so it's definitely satisfying that my team has one of the best records in the league."
Bad News Berensons Co-captain Ariela Shuchman (12) is honored whenever her teammates take the court. "It feels incredible to be entrusted as a leader by such a rag tag group of players," she said. "One of my favorite moments was when Sari Sladkus [(12)] got absolutely bodied and fell completely flat on the floor. It was not only hilarious, but inspiring to see her get back up and keep going." That is the spirit of trash: no matter what, you have to ball, she said. 
"One of the funniest moments was when Mr. Berenson came up to me and apologized for destroying our team," co-captain of team Riffraff Braden Queen (12) said. Look who's laughing now, he said (still league leader, Mr. Berenson).
Trashketball will continue until the championship faceoff in early March. "Now that Trashketball is back on, I can stop going to Varsity games," said Christine Tao (11) "This way, I can finally see a Horace Mann team coming out on top."