Lions at work: Students hold part-time jobs
Every Saturday and Sunday, Yasmeen Masoud (11) trades her backpack for a black and orange apron and hops on the train to "About Coffee" on the Upper West Side, where she works as a part-time barista. After a four-hour shift of drawing latte art, steaming coffees, and copying down orders, Masoud returns home to finish her heavy workload.
While the school's culture of wealth and rigorous workloads create the impression that there are no students with jobs, this is not the case, Christine Tao (11), who works as a referee for the Westchester Soccer Referee Organization and a Chinese teacher's assistant at Westchester Community College, said. From on-campus work in the library to weekend commitments like Masoud's, a small but active portion of the student body is employed.
For decades, the national percentage of high schoolers who held after-school jobs has dropped. According to CNBC, in 2019, 35% of American teenagers were employed, while 60% were employed in 1979. As more students focus on college enrollment, extracurricular activities, and homework, the amount of time students have in the day to hold a job diminishes. These realities are magnified at a highly competitive school like HM and are increasingly burdensome for students who need to work out of familial obligation, Tao said.
Students today frequently have to make decisions regarding how to allocate their free time between clubs, internships, community service, or traditional jobs, HM library intern Louise Kim (12) said. "That depends on what students regard as helpful or strategic to one's own moral compass," she said. "You learn something valuable doing all of those activities, but it is up to the student to explore and eventually decide."
For Kim, working as a library intern is an extension of her passion for books, she said. "I wanted experience getting to know the structure and technicalities of our library system," they said. As a senior, spending one to two free periods per week at the library serves as a stress reliever from hectic school life. "For me, reshelving books is cathartic and, to an extent, escapism from a stressful school day when I'm running on autopilot," Kim said.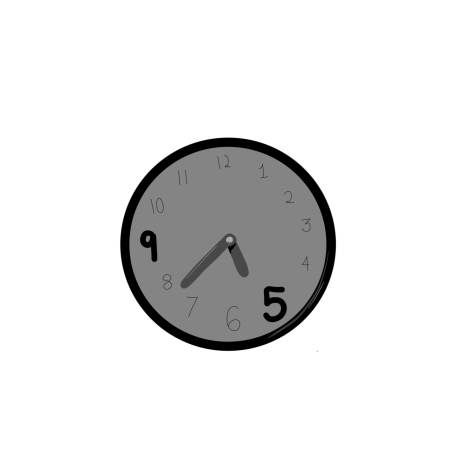 Trish Tran (12) works part-time during the summer at their family's food truck in Ohio, Be Tran Eggrolls. Serving dishes such as fried rice, sweet and sour chicken, and the truck's renowned egg rolls, Tran operates the oil station, preps meals for customers, and handles change.
The summer before sophomore year, Tran began working alongside their father and uncle. "I felt an obligation to work in the beginning since my dad wanted to show me how he grew up," they said. "But now I really like it. It's a fun way to spend my summer and make money."
While students' reasons for working a job vary, one common motivator is making money, part-time coach at Atlas Debate Camp Rizaa Fazal (11) said. "I could use the money I made for things I wanted, rather than things I needed," she said. Fazal spent her $1,600 paycheck on stores like Brandy Melville, Lululemon, and Sephora.
Juliet Burgess (11), a school stagehand at the tri-annual orchestra and band concerts, was also drawn to the benefit of financial compensation, she said. "I really love helping out and making the concert special because I am part of the music community, but I also really like getting money." Burgess spends her salary, which is $100 per concert, on expenses such as extra food and shopping that her parents may have otherwise covered, she said. "Having my own money and source of income gives me more independence."
Max Feng (11) earns $20 per video writing scripts for the popular psychology youtube channel Psych2Go, he said. Every week, Feng researches for three hours to create informative five-minute scripts on mental health topics. His two published videos, "5 Signs you have Chronic Depression," and "If You Struggle With Body Image Issues, Watch this," have over 235,000 views, he said. A fan of the channel, Feng read that Psych2Go was hiring in a community post and submitted an application.
The process of hiring for on-campus jobs is more informal, UD music teacher Dr. Amir Khosrowpour said. The main requirement to be a stagehand is being a part of the Horace Mann Theater Community (HMTC) stage crew, since the work requires experience with Gross Theatre's lightboards, fly system, and general layout, he said. To find prospective employees, Khosrowpour sends out an email to a list of students from stage crew asking if they are available to work. 
At the library, student participation is high enough that the library does not need to advertise the internship positions, UD librarian Melissa Kazan said. "The qualities we are looking for are people who are interested in books, in particular students who participated in the Middle Division Readers Forum or are currently part of LitChat." Next year there will be three library intern positions open, Kazan said.
HM library intern James Zaidman (10) learned about job openings at the school library via word of mouth during his freshman year. After providing information such as his employment history, skills, and references, he submitted a school job application and filled out employment and tax forms at the school's business office.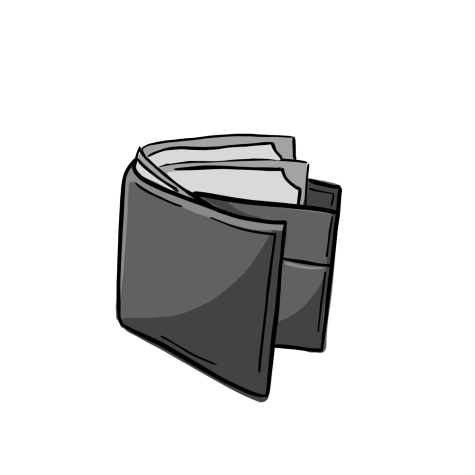 Hiring is the easiest part of the process because once work begins, striking a balance between school and work becomes challenging, Masoud said. "School takes up so much of our lives, it's hard to have a social life, much less a work life," she said. "You almost don't have time to still be a teen and have fun." 
For Ben Wu (12), who worked as a Starbucks barista, managing his time in a corporate work climate was especially difficult, he said. "Starbucks implemented a minimum hour requirement of 12 hours per week," he said. "I ended up having to stay up late and wake up early on weekends to make everything in my schedule fit." Wu turned in his two weeks' leave notice in mid-January after having difficulty managing schoolwork, Varsity Swim practice, and employment, he said. 
The school's culture fosters an environment where student jobs are not only undervalued but looked down upon by peers, Tran said. "Especially because the school is so academically focused, if you are not spending your summer studying or going on fancy trips then a lot of people see it as a waste," they said.
There is also a lack of respect for students working blue collar jobs, Tran said. "When I tell people I worked in a food truck they say 'ooh that's a cool experience,' not 'that's hard work,'" they said. "They see it as a novelty factor, not real work."
Working a minimum wage job dispels misconceptions regarding money and success, Tao said. "There is this narrative, especially at HM, that hard work automatically equals financial success, but in reality you can work so much and still be undercompensated," Tao said. "More students should work minimum wage jobs to see just how hard they are."
Aside from practical benefits, work is also just fun, Masoud said. "Knowing I have an upcoming shift gives me something to look forward to every weekend," she said. As a burgeoning latte art master, Masoud has perfected the six layer heart, feather, and tulip, and is currently learning how to make a swan. 
At the end of the day, minimum wage jobs shouldn't be stigmatized, Wu said. Rushing to meet customer demands during rush hour and toiling long hours on his feet, Wu gained an increased appreciation for service and hospitality workers. "I have so much more respect for these people," he said. "They are often undervalued and people don't recognize how impactful they are to the community."