Four eighth graders reminisce Dorr adventures
"Eighth grade Dorr is like a rite of passage," Director of John Dorr Nature Laboratory Kate Kerrick said. Since its founding in 1965, every graduating eighth grader at the school has spent time at the Connecticut campus, with the exception of students during COVID who participated in a modified online program. The program has evolved over the years to its current iteration: a five to six day stay with 12 to 16 classmates.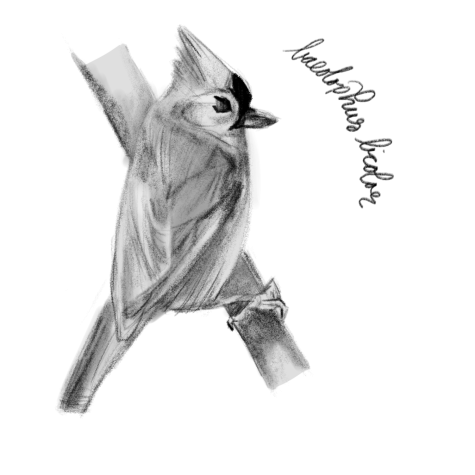 Up at Dorr, students participate in team-building challenges. They navigate through the dark with a map and compass, climb the Cooperative Adventure Tower (CAT), and backpack on Bear Mountain trails. The activities at Dorr are designed to take students out of their comfort zones, Kerrick said. In the discomfort, students learn to trust each other and work together with their peers.
Eighth grade is a point of transition between childhood and adulthood, Kerrick said. As they transition, students learn how much their own actions and decisions can influence their lives, she said. "Our hope is that, through Dorr, students can become aware of their own perspectives and actions, and how those impact their experience," Kerrick said. 
Maya Rangarajan
When I heard the news that I was going to Dorr for a week, I was thrilled by the prospect of freedom: no tests, no homework, and no parents. After spending a week there, I realized there was so much more to it. I was in a group of sixteen students, which included a close friend and fourteen others I did not know well. Our days at Dorr were full of adventures and exploring the outdoors, with the day we spent attempting to get to the top of the 50-foot Cooperative Adventure Tower (CAT) being one of the highlights. Climbing the CAT was a thrilling, memorable challenge that encouraged us to push our limits and taught us to trust each other. Some of the most unforgettable moments of my Dorr visit took place in the dark and somewhat eerie cabins. We had so much fun — we played MARSH, a game where we "decided our futures," we talked about our school lives, and we laughed. Going to Dorr helped me bond with new people in a non-academic environment and away from all the stresses of everyday life and school. It will be a significant part of the unique 8th grade experience and one of my core memories at Horace Mann for years to come. 
Ciana Tzuo
Being an 8th grader, Dorr was a huge topic of discussion throughout the school year. Early on, I often heard grumbling in the hallways about the prospect of going to Dorr; it was something that many students dreaded. Sleeping away from home for eight days with classmates you do not know well, not to mention doing this all without your phone, did not sound like the best experience for many. I went into the trip unsure of what to expect, with a ton of mixed information. 
After the trip, I quickly realized that Dorr was way better than I ever could have imagined , and I even wanted to go back! Dorr was a great chance to interact with classmates outside of the confines of an academic setting. Going from awkward to comfortable, my group of random students came together over the course of a week. From the late night hiking trip to hanging out by the piano trying to sing a duet of "Heart and Soul," we became friends. 
A highlight was the overnight backpacking trip up and down Bear Mountain. Guiding ourselves up the mountain with heavy backpacks, pitching our tents, and making pasta in the freezing dark with a stubborn stove was challenging and seemed like misery at the time. But, once we were back at the lodge, it all appeared like a fun bonding experience that created fond memories to mark the end of middle school.
Ved Daga
After my week at Dorr, I finally have a glimpse into what camping feels like. I went to Dorr during the short week after Martin Luther King Jr. Day, so I did not get the full experience with overnight camping, but I still enjoyed my trip. The highlights were the night compass exercise where we had to find areas around Dorr (I got lost in the woods) and the snowy hike on Bear Mountain. On the hike, we each had a role in our group. I was in charge of organizing departure times and making sure all of our baggage was loaded before we set off. Along with the hike, my other favorite activities were playing UNO around the fireplace and dressing up in the Lion costume in Dorr's library. Even the food, which I had extremely low expectations for being a vegetarian, was excellent (my favorite dish was the pizza). Our group even had two consecutive "zero ort" days where we left no food waste, a record amongst all the 8th grade groups to have ever visited Dorr. I'm sure next year's eighth graders will have an excellent time and I would not think twice about taking this trip again. I have many hobbies on the side that I am so caught up in, and a single week was all I needed to change my perspective.
Vick Tan
Eighth grade Dorr was an unforgettable experience. My Dorr group was the first group to go, which meant that I had no prior knowledge of what the trip was like, and thus had no prior expectations. I've been at HM since first grade and visited Dorr every year. Eighth grade Dorr was different — we stayed for six days, the longest visit yet. There, I learned the importance of stepping outside my comfort zone and trying new things. One thing that stood out to me was camping in the Appalachian mountains. During this trip, we hiked for seven miles and camped in the wilderness. The journey was an adventure, as we had to navigate through rough terrain and winding trails to reach the campsite. The trail was steep and challenging, but the views made it all worth it. As we climbed higher, we were rewarded with breathtaking scenes of the surrounding valleys and hills. My favorite perch was at Lionshead, where you could see the Connecticut countryside for miles and miles. When we finished hiking, we returned to the campsite and cooked our own food. That night, I observed what looked like millions of stars above in the Milky Way. It was a sight I will never forget.