A year's journey: A dive into upperclassmen's year-long papers
After fulfilling their underclassman history requirements, juniors and seniors must enroll in at least one 300 or 400-level history class. While the two course levels are similar, they are set apart by the required year-long paper in 400-level classes. Ranging from 15 to 30 pages, the year-long paper allows students to develop their research and writing skills beyond what they learned in ninth and tenth grade, History Department Chair Dr. Daniel Link said. 
"We really want students to embrace these projects in a way that they feel a sense of engagement with a topic that is deep and meaningful for them in both an intellectual and also personal way," he said. "In fact, we've had many students over the years write about topics that relate to their family, identity, or national heritage."
Nolan Walace (11): Scottish Colonialism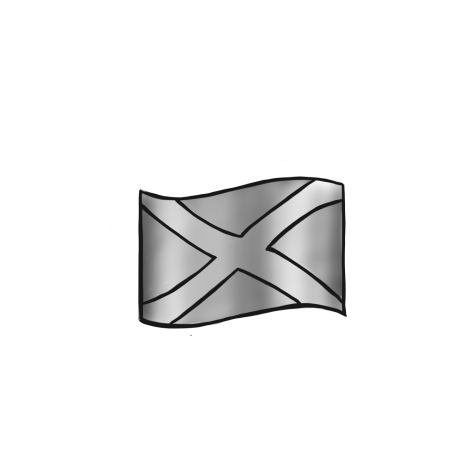 In the Vast Early American History elective, Nolan Wallace (11) researched European colonial powers that aren't typically credited with influencing the creation of American culture like the French, Spanish, and Russians are. "I wanted to explore the Scottish, who were probably the most forgotten nation," he said. "Their presence in America was much bigger than I thought it was. Last year I only learned about very small settlements in the backcountry, like the Appalachian Mountains, but actually, they were much more established, with colonies in Panama, New Jersey, and all these other places."
"We should take into account more than just a couple cultures when talking about American history," Wallace said. "It wasn't just a few large, distinct immigrant groups, it was various, smaller groups at the start of the nation's history who shaped its culture now." 
The Scottish influenced American society via two main factors: religion and politics, Wallace said. "Religious-wise, they really helped to spread Presbyterianism…and helped revive the religion, not only as the Scotch national religion, but also for Englishmen to practice." In terms of politics, many Scottish enlightenment thinkers migrated to America and spread their philosophies in the colonies, he said. "Scottish enlightenment thinkers played a very big role in the development of constitutional thought and American ideology as we know it today."
Nia Huff (11): South African Diamond Mining 
Traveling back to the 19th century, Nia Huff's (11) year-long paper for her Global Environmental History class investigates the social, political, and environmental effects of diamond mining in South Africa amidst European imperialism.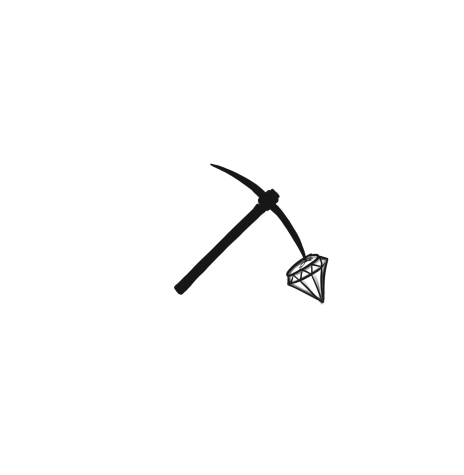 Diamond mining is just one of many industries with a dark past, she said. While these racist laws are no longer in place, it serves as an example of what was and what should be prevented.
While researching, Huff was surprised by the extent of legislation that restricted worker-rights in colonial South Africa. "[Colonial officials] implemented laws that forced all 'servants' to have passes that indicated if they legally could work in the city," Huff said These laws, only applying to Black individuals, prevented migrant workers from earning raises and confined them to certain occupations, primarily the mining industry. "I knew there was a lot of segregation, but to see how blatantly racist the British colonial officers were, and how they created this framework where Black workers earned nothing, was really disheartening." 
Huff hopes that her paper will encourage others to become more conscious consumers, she said. Modern technology allows consumers to ignore where their money is truly going. Ideally, her research will make readers think more deeply about their consumption, Huff said. "We just browse through a website and get our products in two days." 
Lawson Wright (12): Cold War & Civil Rights Movement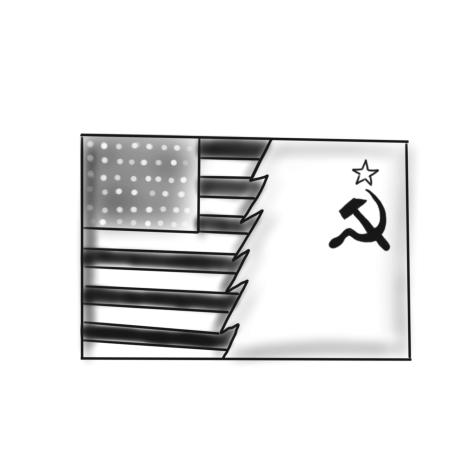 Currently taking Global Cold War and Contemporary U.S. History, Lawson Wright (12) is writing a research paper on a topic that connects to both courses: the intersection of the Cold War and the American Civil Rights Movement. "The traditional canon about the civil rights movement…goes something along the lines of: African Americans, tired of the second-class citizenship to which they had been relegated, successfully made Americans conscious of the evils of Jim Crow and advocated for their rights," Wright said. "It's a story of Americans influencing America."
What many people fail to recognize is that the Cold War not only coincided with the Civil Rights movement, but was deeply intertwined with it, Wright said. "I was interested in exploring the ways in which the Cold War may have influenced and shaped how American leaders and Civil Rights activists alike responded to issues of racial discrimination," he said. 
Wright walks readers through important moments of the Civil Rights movement, while acknowledging the role of the Cold War, he said. For example, Wright learned that in a number of federal and state court classes, including Brown v. Board of Education, the government used the Cold War as rationale to promote racial inclusion. By arguing that racial discrimination not only contradicted principles of American democracy, but fueled Communist propaganda, The Department of Justice won court cases ultimately limiting segregation, he said.