From trading to grading: The man, the math, the legend
"At one point I truly believed that I would be working at SNL, but here I am," Upper Division (UD) math teacher Varun Prabakar said. When he is not riling up a crowd with an improv set at Magnet Theater or faking out his opponents in a poker match, Prabakar teaches Economics, Precalculus with Theory Honors, and Algebra 2 and Trigonometry at the school. 
Outside of teaching math, Prabakar dabbles in comedy and poker. In his first year out of college, Prabakar began playing professional poker for four months as his source of income. "I was able to pay rent, but not much more than that," he said. While poker may not have been his final career, it inspired his longterm love for strategic thinking and problem solving, Prabakar said. "The majority of good [poker] decisions are based on well-defined, mathematically rigorous strategies, instead of playing the person."
Prabakar graduated from The Wharton School of Business in 2015 with a degree in finance and statistics, under the advice of his father, he said. "My dad was an immigrant from India who struggled to make money for a lot of his life, so I thought that the most important thing was financial stability." Prabakar believed that investment banking was the path to achieve this goal, he said. After graduation, he began working remotely as a stock trader index, and lived in Philadelphia, Las Vegas, Amsterdam, and London over a period of a few years before relocating to his company's headquarters in Chicago. "Being a trader was thrilling, difficult, and it was satisfying to be able to solve hard problems every day," Prabakar said. "[The stock market] is essentially a real world puzzle you can solve for real world reward." 
Prabakar also kick-started his comedy career in Chicago. After experimenting with spoken word poetry during his time at the University of Pennsylvania, Prabakar found that he enjoyed being on stage, he said. "When I moved to Chicago, I Googled 'what are the top 10 Things to Do in Chicago', and one of the first few things that came up is taking an improv class in Second City," Prabakar said. Second City is the launchpad for numerous illustrious careers including those of Tina Fey, Stephen Colbert, and Steve Carell, he said. "I went to a few shows and felt that there was something in me that was always wanting to do that, so I immediately started taking classes," Prabakar said.
One of his biggest achievements in comedy was performing in front of Lorne Michaels, the director of SNL, Prabakar said. However, the cut-throat nature of professional comedy made performing less enjoyable, which is why Prabakar chose not to pursue a professional career. "It was awesome, I have no regrets […] and I still do stuff like that so it's a pretty fun hobby." 
Four years later, in 2019, Prabakar quit his job as a trader to become a teacher, he said. "I was always motivated by what I thought was material success," he said. "But the older you get, the more you start to realize what's really important." After introspection, Prabakar decided to evaluate his career choices, he said. "I wouldn't really be proud of anything that I've done for the world, if this is what I did forever, being a trader," he said.
Being a teacher felt like a natural progression for Prabakar as he was able to continue performing,  but now on a different stage, the classroom, while sharing his love of problem solving and critical thinking with the next generation, he said. "In improv, you have to listen –– and when you're teaching, it's not just about talking at the students, it's about reacting to them and hearing what they have to say."
Similarly, Prabakar's passion for teaching mirrors his love of poker. "You get to observe people and try to read them –– and the same is true for teaching," Prabakar said. "I enjoy trying to see how confused students are from the expression on their face, and then going to them and unpacking that confusion feels very rewarding."
To Prabakar, confidence is the most important lesson for his students, he said. "I want to show my students that they all have what it takes to solve even the hardest of problems," he said. "You shouldn't be afraid to be yourself."
In his classes, Prabakar takes a discussion-based approach to math to foster independent thinkers and learners, Laine Goldmacher (11), a student in Precalculus with Theory Honors, said. "[Prabakar] always asks his students how they answered a question before explaining the correct way to do it, really listens to them, and makes sure they're thinking critically." Goldmacher said. 
In addition to his discussion-based approach, Prabakar's enthusiastic personality always engages his students by using humor to make math more fun, Precalculus with Theory Honors student Elise Kang (11) said. "He always tries to make the class fun for [his students], and uses anecdotes from his background in Chicago or his sense of humor to keep us entertained," Kang said. For example, he used the Chicago area code 312 in one of the class' problems, and then yelled 'shoutout to Chicago!' Kang said.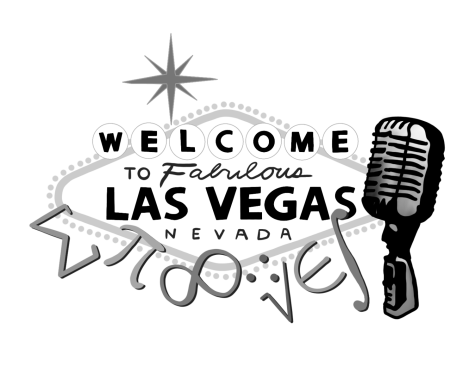 What Prabakar's students most appreciate about him, though, is his dedication to their wellbeing as individuals, Goldmacher said. "During testing week, he once walked with me to my next meeting with a teacher to make sure that I understood everything that was being covered on our test." she said. 
In Kang's opinion, this special bond separates Prabakar from other teachers she has had in the past, she said. "[Prabakar] told us that he would skip his lunch period if he needed to [in order to meet with us]," she said. "He just wanted to see us succeed." 
Prabakar also shows his commitment to the school outside of the math department, as the faculty adviser for the Economics club. "I get to create a space for the many kids in the school who love economics to have discussions about finance," Prabakar said. "I try to encourage my econ pupils to analyze both sides of every argument, allowing students to keep their biases in check, which is important in the world of economics." 
In the future, Prabakar plans to continue teaching, but hopes to expand to the digital world, he said. He is developing a website to teach math in a comprehensive style through a series of videos that focus on critical thinking and structure, rather than just exercises, he said. "I'm currently working on building out a curriculum that is world-class for every student in the world that wants to learn math, if they believe in themselves enough to do so." 
Throughout his various ventures, Prabakar regrets nothing, he said. "If I could go back, I would probably do it again," he said. "I would just realize that investment banking is not the be-all-end-all." Overall, Prabakar sees himself as a vessel for math, he said. "On some grand level, I want more people in the world to love math. It's as simple as that."