Muslim Student's Association joins The Union
Iman (12) pilots pen pal program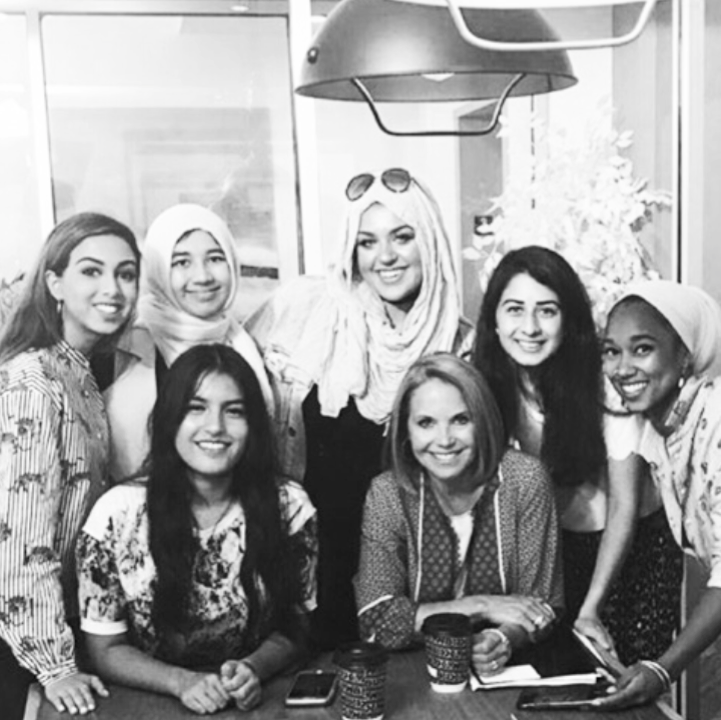 Sandhya Shyam, Staff Writer
October 6, 2017
The Muslim Student's Association (MSA) will work as an offshoot of The Union to kickstart a few new initiatives this school year, including a summit for Muslim students as well as a pen pal program with refugees, MSA club leader Zarina Iman (12) said.
The summit will take place on November 18th at school and will be similar to the Gender and Inequality summit that took place two years ago, which featured a keynote speaker and several small workshops, Iman said. The event will focus on issues concerning Muslims, mainly what it means to be Muslim in America, especially from the perspective of high school students, Iman said.
"Visibility is really important, and I think the summit is a great way to say, 'We're here,'" MSA club member Tasfiah Tabassum (12) said. "It encourages inclusivity and influences change."
"We're trying to reach out as far as we can, so that students from many different schools attend," Iman said.
At the moment the club is in the process of finding speakers and planning workshops and affinity groups, Iman said.
MSA is collaborating with Students for Refugees, an organization that aims to serve refugees and help them assimilate into the US. It is still a work in progress, Iman said, but if all goes well, students will be able to write to people in US detention centers seeking asylum.
"This would be a great program to have here at school," Iman said. "Activists and lawyers working with these people have found that letters of support can be encouraging and can serve as a distraction from their rough circumstances."
"A little goes a long way, and I think everyone should be involved in this initiative because it's one of the easiest ways to make a difference," Tabassum said.
"Though refugees have lost a sense of community and so many people are reluctant to welcome them into their own, we can inspire change and send a message to refugees that they are a part of our worlds and communities," she said.
MSA is a relatively new club, formed by Iman at the end of her sophomore year. Iman, now a senior, has been involved in activism and hopes to extend her efforts to MSA and the school community, she said.
"Even though there aren't many Muslim students attending here, [MSA] was definitely a safe space that needed to be here, especially in this political climate," Iman said.
"I feel more supported having a network of people who do understand where I'm coming from," Tabassum said.
In the past, the club was more discussion based, often collaborating with The Union. Because of this, Iman has decided to make MSA a subgroup of The Union instead of a separate club, she said. It will be a lot easier to handle since she is a leader of The Union as well, she said.
"The Muslim voice and identity is something that we don't really hear much about in modern society, so we hope to introduce the Muslim narrative to the school," Union co-leader Yasmin McLamb (11) said.
Iman has also participated in many social justice related activities outside of school. She writes for Muslim Girl, an online publication centered on social justice for Muslim women.
"I've read some of the pieces she [Iman] has worked on and they're fantastic," McLamb said.
Some articles that she has written include one titled, "3 Things You Need to Understand to Be A Woke Muslim Girl," and another discussing the "problem with white feminism in the Women's March."
Last February, Iman also organized a peaceful protest and memorial for the Indian man who was shot in Kansas. Despite how cold it was that day, many people still turned up, so Iman considered it a success.
Iman hopes to continue with her activism, she said.
"I don't consider myself just a 'Muslim' activist because movements of social advancement and equity are really all intertwined, and it's impossible to reduce people down to just one identifier," she said.
"Zarina understands that justice for Muslims would be a lost cause without the Black Lives Matter movement and the fight for women's rights," Tabassum said. "I really respect her and her actions make me want to be more active as well."