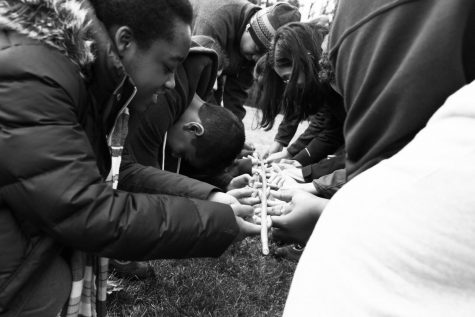 Sandhya Shyam

November 10, 2017
The week long eighth grade program kicked off a few weeks ago, with the second group having just recently returned. The program is off to a great start without any problems, Head of the Middle Division Robin Ingram said. The John Dorr Laboratory, which is located in Connecticut, is used for a variety ...
Mayanka Dhingra, Staff Writer

November 6, 2017
Members of the class of 2022 attended the triennial art history lecture on Thursday. The lecture was planned by middle division history teacher John McNally, in coordination with Dr. Della Brooks, and held by Avram Schlesinger in the Recital Hall. The lecture was held as a supplement to the student's...